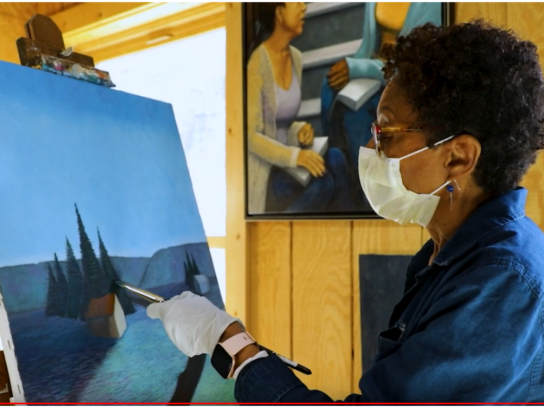 Paula Cleggett got the bug for art when she was a child growing up in Chicago but wasn't able to work on it full time until she retired right here in Montgomery County. Her career in communications, as a storyteller, is evident in her paintings.
Reporter Diane Roberts shares what inspires Cleggett's work. You can see it here, only on MyMCM.
Short Take: Paula Cleggett, Black Artist in Montgomery County
In this short video, Cleggett talks about how her painting echoes her feelings and brings her inspiration.