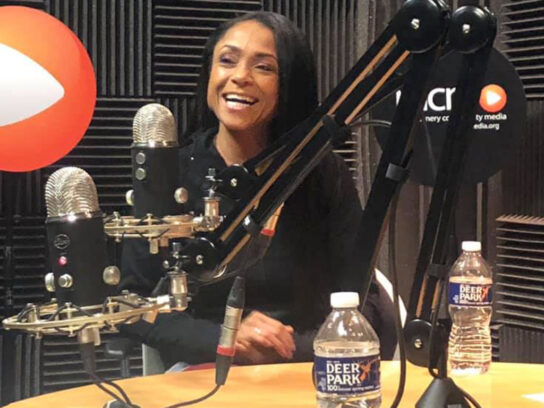 Dominique Dawes is the first African American female to win an individual Olympic medal in the women's gymnastics. In total, she won three bronze and one Olympic gold medal between 1992 and 2000. Dawes, 43, now a mother to four young children, is opening the Dominique Dawes Gymnast Academy in Clarksburg in the spring of 2020.  
The Silver Spring native started gymnastics lessons at the age of 6, and began competing at age 10. In 1988, she became the first African American to make the U.S. women's gymnastics team. At the USA Gymnastics National Champions in 1994, Dawes won all-around gold, including all four individual events (vault, uneven bars, balance beam and floor exercise). In 1996, Dawes's gymnastics team, nicknamed the "Magnificent Seven," won the gold medal in Atlanta due to her outstanding performance. They became the first women's gymnastics team to do so in Olympic history.
She planned to attend Stanford University in the fall of 1995, but decided to stay in Maryland (attending the University of Maryland) and trained for the 1996 and 2000 Olympic Games. She participated in the Olympic Games as part of the U.S. women's gymnastics team in 1992, 1996 and 2000.
After the 2000 Olympic Games, Dawes retired from gymnastics and tried new things. She appeared in a Broadway production of Grease and danced for a Prince video. Nowadays, Dawes' four small children, the gymnastics academy and motivational speaking keep her very busy. Being a health advocate, Dawes' aspires to build confident, happy and healthy kids.
In an interview on the MoCo's Most Famous podcast, Dawes told MyMCMedia's Joe Yasharoff, "It's not about being an entrepreneur anymore. It's about making a positive difference."