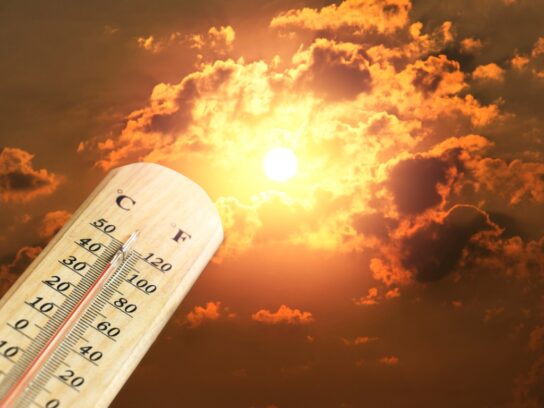 Washington, D.C. reached its hottest October temperature ever recorded, according to Capital Weather Gang. As of 2 p.m. Wednesday, temperatures hit 98 degrees. The previous record for the month was 96 degrees on Oct. 5, 1941. 
This is all just nuts:
* DC's high so far is 98, new Oct heat record by 2F. 40% of YEARS in DC since 1872 never got so hot.
* DC's avg high for Oct 2? 73
* Baltimore hit 98, new Oct record
* Dulles hit 94, tied Oct record
But it fits a pattern…
More: https://t.co/XsvsM3D1j5 pic.twitter.com/FQH7K9MLSA

— Capital Weather Gang (@capitalweather) October 2, 2019
A heat dome is causing high temperatures in the eastern United States. It set 16 temperature records in the eastern U.S. on Tuesday, and moved over the coast Wednesday, setting Washington, D.C.'s record. 
A cold front coming in from the north should cool down the area by Thursday, with forecasted highs mostly in the 70s. 
Temperatures as of 2 PM ET (1 PM CT). Where's the cold front?🤔https://t.co/VyWINDBEpn pic.twitter.com/LyAniKqR21

— National Weather Service (@NWS) October 2, 2019