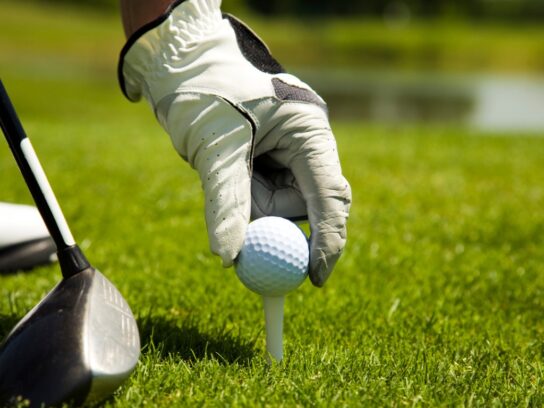 Some 175 years ago, Karl Marx wrote "Religion is the opium of the people." Modern philosophers have morphed that into "Sports are the opiate of the masses." Indeed.
Did you get your fix this past weekend? Of course you did. We had all been jonesing for the past three months. Finally, Golf — the one major sport that seemed best suited to function within the constraints of a pandemic — was back.
For four wonderful days, starving sports fans were able to watch the PGA Tour play a tournament. Live sports were back on TV. The last time the best players in the world had teed it up for real was at The PLAYERS, in early March. The Tour got in just one round of play that week, shutting down like every other major sport after an NBA player came down with the coronavirus.
The best players in the world were just as eager as the fans to have play resume. It had been an absence of 91 days. The Charles Schwab Challenge in Fort Worth, Texas attracted the strongest field it had ever seen.
Any competition would have been wonderful, giving us all a much needed respite from the troubling news of the days. And we got quite a show.
Championship Sunday — the first one in 13 weeks — began with fourteen players within three shots of one another at the top of the leaderboard. And those fourteen in the hunt were all quality players. They had combined for 77 career PGA Tour victories. Six of the contenders had won major championships.
So many recognizable names grabbed our attention — Rory McIlroy, Jordan Spieth, Justin Thomas, Bryson DeChambeau.
One hour after the final twosome had teed off, five players were tied for the lead. Four players were one shot back. Had you forgotten how exciting sports can be? Were you texting, calling, tweeting your friends about what was happening?
As everyone made it to the final nine holes, two young stars — Collin Morikawa and Xander Schauffele — were tied for the lead. Eight players were within two shots of their lead.
With an hour and 15 to go, now Bryson DeChambeau had tied Schauffele for the lead. Five players were within two. Seven different players with legitimate chances to win coming down the stretch. DeChambeau's share didn't last long after a bogey at 17.
He gave himself a chance to tie again but his birdie putt on 18 burned the right edge of the cup. Ten minutes later, Justin Rose faced the same scenario. For all the world his birdie putt to tie looked like it was in. It dove below the hole at the last second.
Ten minutes after that — on his last stroke of regulation — Daniel Berger made his birdie putt to tie the lead for the very first time in the tournament.
Still on the course, Morikawa and Schauffele were tied at the top. On 15, it looked like Schauffele had surely killed his chances to win when he hit his approach into a lake. But then he sank a 31- foot putt for one of those "great bogies" to stay alive. On the very next hole he sank a 26-foot birdie putt to get back a share of the lead.
If you've ever played the game, you know how cruel golf can be. One hole later, the same guy who just made those two bombs, missed a three-footer.
Morikawa and Berger would end up in a sudden-death playoff. It began on 17. Berger was already in with par. Then, on that same green where Schauffele had missed minutes earlier, Morikawa had a three-footer of his own to stay alive. Barely more than a tap-in. He missed.
Berger had his third career victory. He was the Tour's Rookie of the Year in 2015. He got his first win in Memphis in 2016 and defended successfully in 2017. But a hand injury in 2018 almost ended his most promising career. He didn't hit a golf shot for four months.
Rest, rehabilitation and then hundreds of hours of practice brought him back. "I worked so hard," Berger said right after the win. "I wanted it more than I ever wanted anything before."
Then as tears formed in his eyes: "It's the greatest feeling in the world."
Sports are back.