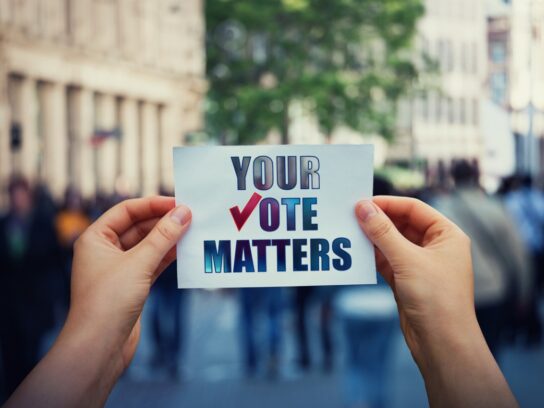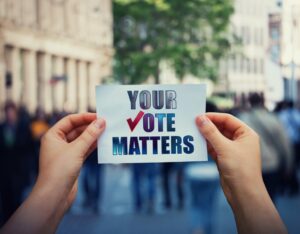 Mt. Calvary Baptist Church and Lincoln Park Historical Foundation are co-hosting a virtual candidates forum on Tuesday, May 5 starting at 5:50 p.m.
The forums include the three Board of Education races and the Montgomery County Circuit Judge race.
There are three Board of Elections races in the November election, including one at-large seat, one District 2 seat and one District 4 seat. There are only two candidates for the District 2 seat, Michael Fryar and Rebecca Smondrowski (incumbent). Since there are only two candidates, the District 2 race will not appear on the June 2 primary ballot.
Three individuals are running for the District 4 seat. The candidates include Shebra Evans (incumbent), Ehren Park Reynolds, and Steve Solomon.
Thirteen individuals are running for the at-large seat, including Mitra Ahadpour, Stephen Austin, Anil Chaudhry, Sunil Dasgupta, Paul Geller, Jay Guan, Lynne Harris, Collins Odongo, Dalbin Osorio, Cameron Rhode, Darwin Romero, Pavel Sukhobok, and Lumpoange Thomas. The incumbent Jeanette Dixon announced in November she is not seeking reelection.
Tuesday's forum includes the Montgomery County Circuit Court race. The candidates include Bibi M. Berry, David A. Boynton, Christopher C. Fogleman, Thomas P. Johnson, III, Michael Joseph McAuliffe, Marylin Pierre. Voters may vote for four candidates in the primary election.
Tuesday's forum begins at 5:50 p.m. with a presentation by Dr Gilberto Zelaya, spokesperson for the Montgomery County Board of Elections. He will talk about things voters need to know for this primary election. The Board of Education Candidate forum starts at 6 p.m. and is followed by the Circuit Court Judges forum at 8 p.m.
Rev. Barry Moultrie, Youth Pastor for Mt. Calvary Baptist Church, will moderate the forums. Candidates will be asked questions and given equal time to respond. The public may submit questions on Facebook and YouTube using the chat function.
The forums will be streamed live via the Mt. Calvary Baptist Church's Facebook page and on their YouTube channel.