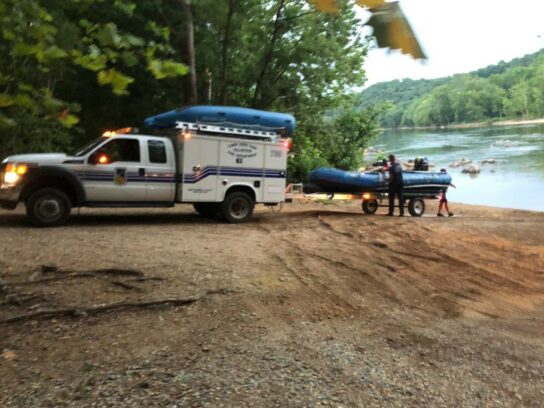 Update (5 p.m.): Montgomery County Police released a statement in the afternoon of July 22 with a description of a body found in the Potomac River on the evening of July 21.
According to the statement, the investigation has determined that:
The body is believed to be a male
of Indian or Pakistani descent
in his early to mid-30s
approximately 5 feet 8 inches tall and weighing approximately 207 pounds
There are no missing person records in Montgomery County that match this description. The autopsy is still pending, but more information may be available once it is completed.
---
Original Post (12:30 p.m.): Montgomery County Police are conducting a death investigation after a body was found on Tuesday in the Potomac River near Great Falls. The investigation will help police determine the cause of death and identify the body.
A kayaker and multiple people on the Virginia side of the river reported a body in the water. There have been no reports of missing people or swimmers and police did not locate any boats, according to Chief spokesperson for Montgomery County Fire and Rescue Service Pete Piringer.
Due to the strong current, the body had gotten wedged in between rocks closer to the Virginia shoreline.
The body was recovered quickly by the Swift Water Rescue Team near Wet Bottom and Sandy Landing, south of Great Falls. "I think the reason the recovery was so quick, primarily because there was good information. People knew where it was and were able to direct us there quickly," said Piringer.
Captain Tom Jordan, a spokesperson for MCPD, told MyMCMedia Wednesday morning that there are no new details on the death investigation.
Update (~7p) Potomac River (IAO Great Falls) Wet Bottom/ Sanding Lansing, boaters and persons from Va shore reported body in water, @mcfrs SWR located body, MoCo PD MSOT (Managed Search Operations Team) on scene conducting death investigation pic.twitter.com/LWhgkoxqxD

— Pete Piringer (@mcfrsPIO) July 22, 2020