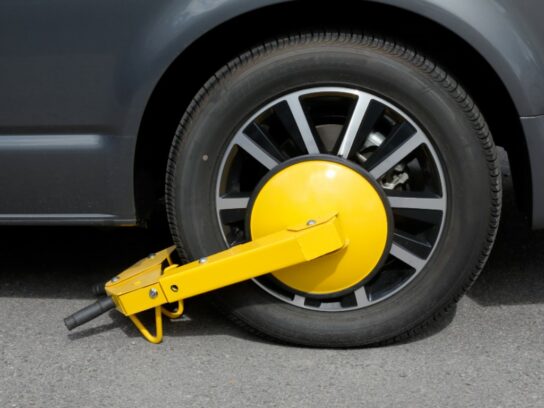 The Montgomery County Department of Transportation (MCDOT) will reinstitute aspects of its booting and towing parking enforcement program that was temporarily suspended due to the COVID-19 pandemic on Monday, Nov. 1, the department announced on Tuesday.
According to a statement by MCDOT, the decision was made after the Maryland State of Emergency was lifted this summer. Aspects of the program were originally suspended in March of 2020 to prevent hardship to customers impacted during the COVID-19 pandemic.
Enforcement will focus on vehicles that are consistently illegally parked and abandoned cars. According to MCDOT, cars with three or more ignored and overdue parking tickets may be immobilized with a self-release boot system.
MCDOT  may also tow vehicles that are immobilized for 72 hours, have an outstanding debt of $1,500 or more, are in violation of rush-hour zone restrictions, or are in an unsafe/abandoned condition, according to the statement.
Those with outstanding parking tickets can pay them online, over the phone, or in-person at MCDOT parking sale stores, located in Silver Spring and Bethesda.