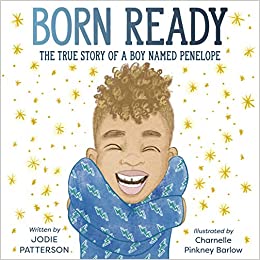 The Twitter account @LibsofTikTok, a far-right anti-LGBT page known for 'exposing' sex and gender ideologies in school, has called out a Bells Mill Elementary School teacher for reading the book "Born Ready" to students.
"Born Ready" is about a boy named Penelope who goes on a journey to share his gender identity with the world.
"Penelope's experiences show children that it always makes you stronger when you are true to yourself and who you really are," reads the book's Amazon description.
Following @LibsofTikTok's tweet tagging @MPCS, which amassed over 500,000 views, the MCPS account received a slew of hate replies on their tweet congratulating a school counselor for winning the Maryland Middle School Counselor of the Year Award.
Some of the replies include: "Groomer school?", "These poor children. This is disgusting, absolutely atrocious. YOU'RE part of the problem," and "Should completely stay away from the counseling in MCPS if you don't want your kids groomed."
Montgomery County Public Schools (MCPS) has limited replies to this tweet.
In an email statement to MyMCM, a spokesperson for MCPS said:
"MCPS is committed to ensuring all students and their families see themselves in the curriculum to cultivate an inclusive and welcoming learning environment. These books are on the approved list of supplemental materials schools will have access to that align with our goal of providing more inclusive texts and resources in support of curriculum standards.
As part of MCPS' mission to equity, 'instructional materials are chosen to reflect the diversity of our global community, the aspirations, issues and achievements of women, persons with disabilities, persons from diverse, racial, ethnic, and cultural backgrounds, as well as persons of diverse gender identity, gender expression, or sexual orientation.'
Additionally, two goals of the MCPS gender identity guidelines are to reduce stigmatization and foster social integration and cultural inclusiveness of all students and their families in our very diverse community. These policies involved extensive conversation and community input. These books are a way to actualize the policy and guidelines and have undergone a rigorous evaluation process. All the content within them is age and developmentally-appropriate."