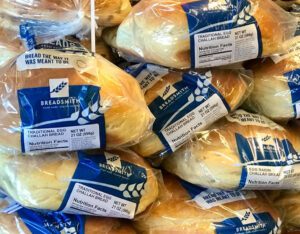 Breadsmith of Potomac in Cabin John Village has closed, it announced in a Facebook post on Sept. 6.
"Our current location was scheduled for demolition as part of a larger remodel within our current shopping center and we were unable to secure a new location for our bakery within this updated development. This, in addition to the pandemic, was the reason we have decided to close," according to the post. "It has been our pleasure to be a part of this community, and serve our guests the highest quality artisan breads and sweets for the past 12 years. Thank you."
It has been located there for 11 years. The chain was founded in 1993 and was known for its artisan breads that were made by hand without additives and perservatives. The breads were baked in a five-ton European hearth stone oven.