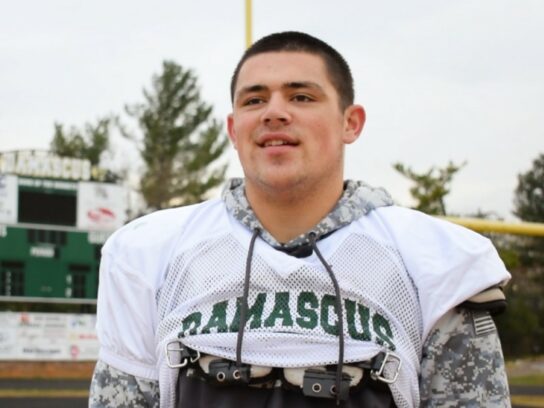 Bryan Bresee is officially a Clemson Tiger.
In what has become commonplace among the elite high school football players, Bresee satisfied his credit and core requirements before the second semester of his senior year at Damascus High School. This allowed him to end his high school career in December and begin his college career sooner. Bresee is ranked by some ratings services as the top overall football player in the country.
After playing in the All-American Bowl high school all-star game in San Antonio on Saturday, Bresee and his family traveled to Clemson University on Sunday. Bresee moved into his room and officially started college classes on Monday.
Stepping foot on campus as a student for the first time…

The mid-years are here ‼️

Welcome to Clemson! #ALLIN

(1 of 2) pic.twitter.com/WnG9A0nZJD

— Clemson Football (@ClemsonFB) January 5, 2020
Now that Bresee is on campus, he is there for spring practices which are considered crucial – especially for the top teams – for the college football regular season.
Bresee — who wore number 55 at Damascus High School last year — will wear number 11 in college. Isaiah Simmons, Clemson's all-American linebacker, currently wears that number but he is expected to turn pro and is projected by many as a top 10 pick in the NFL Draft.
Bresee has not been promised that he will start at Clemson. Instead, he will compete with the other defensive lineman on the roster. Clemson is known to have one of the  – if not THE – strongest and deepest defensive line rotations in college football. Even if Bresee does not earn a starting position, he is expected to get a lot of playing time for the Tigers.
Clemson will play LSU on Monday night in the national championship game in New Orleans, but Bresee is not expected to be in attendance.
— Bryan Bresee (@bryan_bresee) April 23, 2019