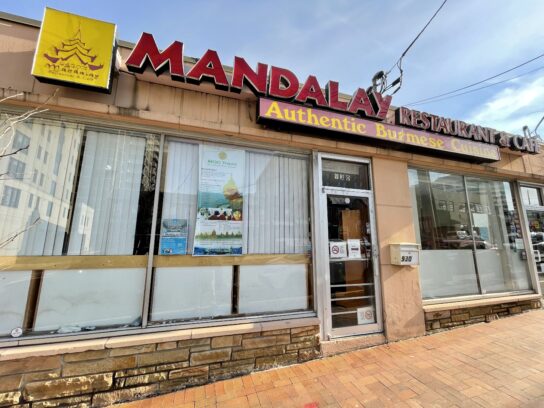 Silver Spring residents can rejoice knowing that local favorite Mandalay Restaurant is reopening its doors at its original location downtown at 930 Bonifant Street.
After limited operation during the pandemic, the Burmese kitchen announced the "end of an era," saying it would shutter service on Oct. 31, 2021, in advance of relocating to Washington, D.C.
On Feb. 19, 2022, owner Joe Myint posted to the restaurant's Facebook page attempting to gauge the public interest in reopening Mandalay. The inquiry was accepted generously, garnering 123 shares and 430 comments.
Myint made the official announcement on June 7 that Mandalay Restaurant would once again dish out Burmese cuisine at its home in downtown Silver Spring.
"We're very happy that all the customers are supporting us," Myint said. "We want to make the customers happy. That's why we're back in downtown Silver Spring."
Dine-in service begins on July 15, while the Grand Re-Opening is set for Aug. 13 and 14, Myint states. Eager diners may call to make reservations for the re-opening dates. Mandalay Restaurant is currently open for take-out and delivery service.
Related: