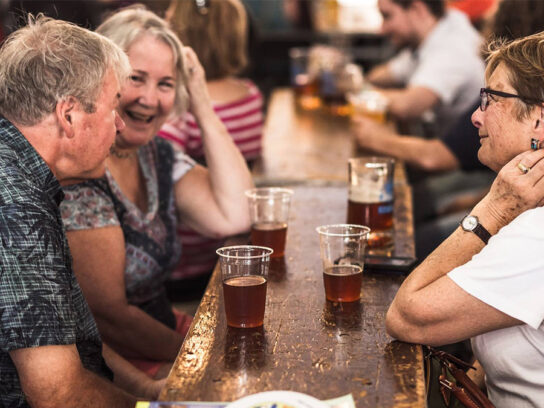 The city of Rockville announced Friday that two highly anticipated events in October will be cancelled due to public health concerns stemming from rising Covid-19 cases.
Rocktobierfest and Antique and Classic Car Show will no longer be held according to Rockville City Manager Rob DiSpirito.
"In the interest of better assuring the health and safety of our residents, visitors and city employees in the face of the extremely concerning recent trends with this COVID-19 pandemic, as city manager I am today canceling both of the city's high-attendance public events scheduled for this fall: Rocktobierfest and the annual Antique and Classic Car Show," DiSpirito said in a message to the Mayor and Council.
Rocktobierfest, which was planned to run on Oct. 2, attracts more than 8,000 people to the city for the festival, celebrating music, food and beer. The Antique and Classic Car Show brings car enthusiasts together to view antique and classic cars. A flea market and live music is also held every year at the show.
"I am not taking this step lightly, as none of us wish to disappoint the public," DiSpirito said. "If more people were vaccinated, we would not be in this position now. Given the pandemic metrics of late, particularly with the delta variant running as it is, this is the responsible and necessary step to take for public and employee safety, our highest shared obligation."