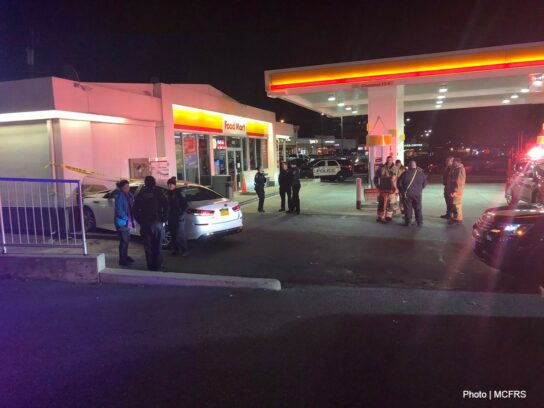 Montgomery County police and fire rescue crews responded to a call about a vehicle that crashed into a building Wednesday night.
A car drove into the Shell Station's Food Mart located at 497 Quince Orchard Road in Gaithersburg, next to the Motel 6, according to Montgomery County Fire and Rescue Spokesman Pete Piringer.
It happened around 8 p.m. Wednesday.
According to Piringer, the driver was extricated from the car and suffered non-life-threatening injuries.
The building's cinder block wall and walk-in cooler area was damaged in the crash.
No word on what caused the crash.
497 Quince Orchard Road near Firstfield Road, Gaithersburg, Motel 6, car into building, @mcfrs FFs extricated driver, moderate to significant damage to building, building inspector notified

— Pete Piringer (@mcfrsPIO) November 14, 2019
Update – Quince Orchard Rd., Shell Gss Station (next to Motel 6), car struck building, moderate damage, @MCFRS_EMIHS evaluating driver, NLT injuries, building inspector notified (exterior/interior cinderblock wall & walk-in cooler area damaged) pic.twitter.com/w00TCyf6hd

— Pete Piringer (@mcfrsPIO) November 14, 2019