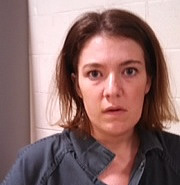 Charges could possibly be dropped for Catherine Hoggle, the mother who was charged with the murder of her two children.
Sarah and Jacob Hoggle were last seen with their mother Catherine, before they vanished in 2014.
A competency status hearing was held on Tuesday. This comes after Hoggle's Attorney David Felsen, filed a motion to have her charges dismissed.
Recently, a report came out from the Clifton T. Perkins Hospital Center in Jessup where Hoggle has been held. The report states that Hoggle continues, and remains incompetent to stand trial.
Hoggle has remained in the psychiatric hospital after being diagnosed with paranoid schizophrenia, and officials say she has consistently refused to provide the details of her children's last known whereabouts.
Both prosecution, and the defense argued to Circuit Court Judge Robert Greenberg about the timeline of Hoggle's ability to possibly be "mentally restored."
Ultimately, Circuit Court judge Greenberg did not make a decision on Tuesday, but he is expected to issue a written opinion within the next week. Officials say the process in this case is still on-going.