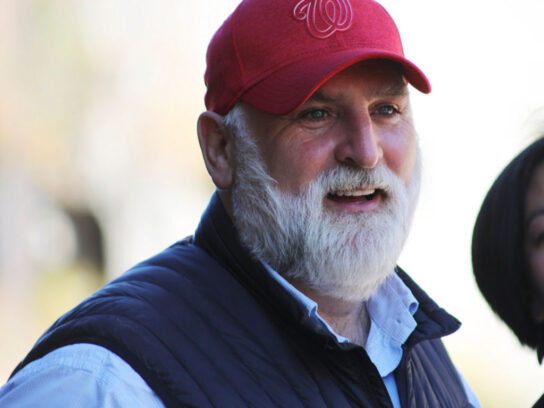 Fresh off feeding thousands of National Guard troops who were protecting the U.S. Capitol, Chef José Andrés of Bethesda took his World Central Kitchen to Houston, where power slowly is returning to millions of residents who have been living without heat and electricity for several days.
Like he has done during so many national disasters since 2010, Andres is helping feed as many people as he can. He partnered with Burns BBQ to make more than 700 chopped beef sandwiches that are being delivered to Houston seniors.
According to Houston's utility Center Point, about 47,000 Houston area homes were without power Thursday morning, down from 1.4 million the day before.
At the same time, World Central Kitchen volunteers also are delivering weekly food kits to Caracas, Venezuela for people to make their own meals.
UPDATE from Houston! WCK's partner restaurant Burns BBQ has activated, preparing 700+ chopped beef sandwiches for senior homes through the power outage. Our first lunch delivery is underway where residents are anxious for power to return. We'll share more soon. #ChefsForTexas pic.twitter.com/uMCHwYnok8

— World Central Kitchen (@WCKitchen) February 17, 2021
With 2.6 million customers in Texas without power, and boil water advisories in place, the WCK team & Burns BBQ delivered 250 meals to another senior community in Houston. Ruben, a resident here, is helping Steve deliver the comforting meals to neighbors in need. #ChefsForTexas pic.twitter.com/KNXqMjgPoy

— World Central Kitchen (@WCKitchen) February 17, 2021
As part of WCK's ongoing relief efforts in Venezuela, our team is delivering 3,800 kits with ingredients to people in need. With our partners Bokitas Foundation, we are providing families in Caracas with a package of food each week for them to cook at home. #ChefsForVenezuela pic.twitter.com/xw8ecLYVTA

— World Central Kitchen (@WCKitchen) February 16, 2021