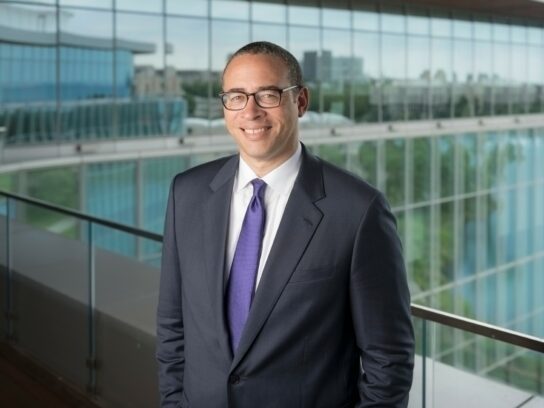 Winston Churchill High School alumnus and former football star Jonathan Holloway has been named the first black president of Rutgers University in its 254 year history. He is also the first person of color ever to be named president at the New Jersey school. Holloway, 52, will be the 21st president at Rutgers. He will start July 1. 
Holloway was an All-Met defensive end at Churchill graduating in 1985. His brother Brian preceded him at the Potomac school and was a three-time Pro Bowl player for the New England Patriots in the 1980's.
The younger Holloway earned his bachelor's degree in American Studies from Stanford University, where he played football with Sen. Cory Booker. Booker, the first black U.S. senator from New Jersey, tweeted his congratulations to Holloway. 
RU for real?! This is great news! Welcome to Jersey, President Holloway. https://t.co/eTRa4j2SAG

— Cory Booker (@CoryBooker) January 23, 2020
Holloway earned his Ph.D. in History from Yale University, and joined its faculty in 1999. He became the first black dean for the university in 2014. Most recently, Holloway was the provost for Northwestern University.