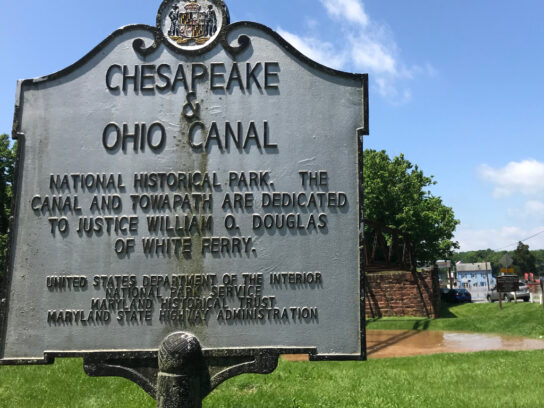 Hiking and biking along major sections of the C&O Canal are shaping up to be a lot smoother as the towpath receives much needed attention.
According to the C&O Canal Trust, a 2016 engineering study identified 80 miles of towpath that critically needed resurfacing and rehabilitation. Four phases were implemented to complete the project, and so far, two phases are completed. These include:
Phase 1 (Completed in 2019)

Edwards Ferry to Whites Ferry (Mile 30.8 – Mile 35.5)
Brunswick Family Campground to Lock 38/Shepherdstown Bridge (Mile 54 – Mile 72.8)

Phase 2 (Completed late 2019)

Monocacy Aqueduct to Brunswick Family Campground (Mile 42.2 – Mile 54)
Funding for the first two phases of the project came from Maryland's Transportation Alternatives Program (TAP) and the National Park Service, totaling over $4.5 million for both phases. The third phase also received grant money from TAP and the National Park Service.
However, the project is not yet completed. While the third phase is underway, the C&O Canal National Historical Park is still in the process of seeking funds for the final phase. The final two phases include:
Phase 3 (To be completed in 2020)

Violettes Lock to Edwards Ferry (Mile 22.1 – Mile 30.8)
Whites Ferry to Lock 26 (Mile 35.5 – Mile 39.3)

Phase 4 (Planned for 2021)

Lock 38/Shepherdstown Bridge to Big Slackwater Boat Ramp (Mile 72.8 – Mile 85.4)
https://www.instagram.com/p/CHsvaNEhO5L/
The towpath is being resurfaced with crushed stone dust. The Canal Trust says the current surface, which consists of gravel and clay, is prone to holding water and becoming muddy while eroding much more quickly. However, the new surface will not retain water, and will become harder with use, increasing ease of maintenance while reducing erosion.
Although the entire towpath is not part of this project, other sections further north and west including areas around Big Pool and the Paw Paw Tunnel have been identified as sections in need of rehabilitation. There are no projected start dates for those sections of the towpath.
The Canal Trust says "The Park will continue to repair and maintain other sections of the towpath, as needed."