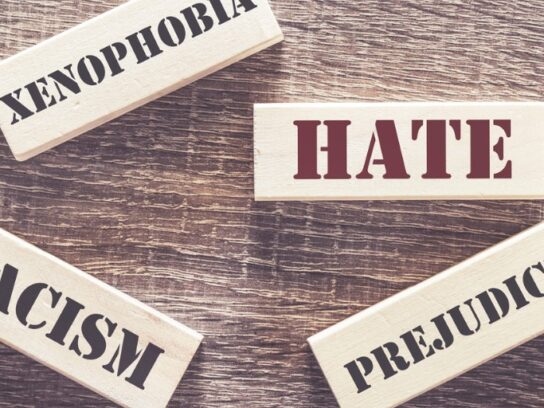 The Montgomery County Commission on Remembrance and Reconciliation remembers two county residents killed in July more than 100 years ago by lynch mobs and who never had their day in court. In January, the commission will pay tribute to a third man who was lynched in Poolesville.
John Diggs-Dorsey was lynched in July 0f 1880, and Sidney Randolph was lynched in July of 1896. They were victims of acts of racial terror. Their stories are not well known. In fact, there is no record of their dates of birth.
According to the county commission, Diggs-Dorsey, who was known as John Diggs, was a Black man in his early twenties working in Darnestown as a servant to James and Linnie Tschiffely. During the morning of July 25 while James Tschiffely was out of town, his wife went to a neighbor's house after being beaten. She accused Dorsey of raping and assaulting her the night before.
A two-day manhunt throughout Maryland and Washington, D.C. ensued, and Diggs-Dorsey was found July 26. He was taken to the county jail in Rockville. Several hours later, a lynch mob of white people forced open the jail and removed him from his cell. He was marched, still in leg-irons, for one mile outside of town on Route 28 and then hanged from a tree.
Four months later, he was convicted of "violence committed by parties unknown" and sentenced to death.
Randolph, who was a native of Georgia, was lynched in Rockville on July 4, 1896 by a group of white men from Montgomery County. He was in his mid-twenties. According to the commission, his murder was connected to an axe-wielding attack on the Buston family of Gaithersburg in May of 1896 and the subsequent death of the youngest child, Sadie Buston.
Professional detectives were brought in from Washington and Baltimore to investigate the case, but local residents of Gaithersburg took it upon themselves to find or create circumstantial evidence implicating Randolph, who was new to the area, according to the commission. Although Randolph maintained his innocence and endured repeated interrogations while imprisoned from May 25 until July 4, he was not protected from a lynch mob.
A masked mob of white men dragged him from his cell in the Rockville jail, beat him and hanged him from a tree outside of town along Route 355.
These stories must be told and condemned so they are not repeated, members of the commission said. They asked county residents to think about the two men, noting, "We dedicate ourselves anew to the work of justice and reconciliation."
There are three known lynchings that occurred in Montgomery County. George Peck was lynched on Jan. 10, 1880 in Poolesville.
The Montgomery County Remembrance and Reconciliation Commission was formed on January 29, 2019 through a resolution by Councilmembers Hans Riemer, Will Jawando and Craig Rice.