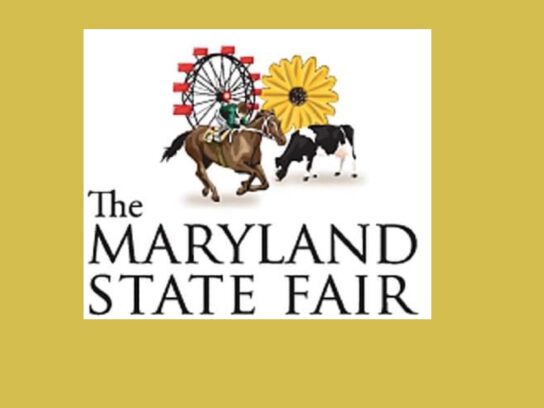 Although this year's Maryland State Fair is closed to the public due to the COVID-19 health crisis, there will be limited livestock shows for the youth and open livestock exhibitors only according to state officials. Comptroller Peter Franchot's office will share virtual highlights from the fair with live updates and more.
Comptroller Franchot's Unclaimed Property unit usually has a booth in the Exhibition Hall at the Timonium Fairgrounds. However, this year, they've come up with an innovative way to reach the public since the traditional state fair has been modified. The Comptroller's Office will sponsor a daily social media campaign called "2020 Visions of the Maryland State Fair" while also urging visitors to search the unclaimed fund's list.
"Every year, Maryland State Fair visitors check our list of Unclaimed Property, and some end up with thousands of dollars in their bank account," said Comptroller Franchot. "Since the fair is closed this year to the public, we decided to not only bring our Unclaimed Property campaign to the people via social media; we also will partner with the State Fair to share livestock show highlights and celebrate the hard work of the young competitors from across Maryland."
According to a press release, in 2019, more than one thousand fair visitors checked the database at the Comptroller's Unclaimed Property booth, hoping to find their name in a list of more than 80,000 accounts worth nearly $64 million. Last year, more than 250 people discovered over $271,000 in funds that were rightfully theirs.
The 2020 Maryland State Fair Youth and Open Livestock Show kicks off on Friday, August 28, and will run through September 7. Videos and photos of the closed events will be shared on the Comptroller of Maryland social media platforms to keep visitors updated.
Taxpayers can click here to search the Unclaimed Property database to see if their name is on the list. The Comptroller urges anyone who finds their name to contact his office at 410-767-1700 (Central Maryland) or toll-free at 1-800-782-7383 to find out how to reclaim their lost property.
Starting Thursday, the Fair will begin its private livestock shows in light of the pandemic, and you can still "virtually" visit our Unclaimed Property booth by searching for missing money at https://t.co/QFywgto5WX

— Comptroller of Maryland #ShopMD (@MDComptroller) August 24, 2020
While you may not be able to experience the State Fair in all its glory this year, you can still see if you're missing money! Look up your name at https://t.co/QFywgtFHlx and be sure to tune in to the livestock competitions starting on August 27th!

— Comptroller of Maryland #ShopMD (@MDComptroller) August 21, 2020