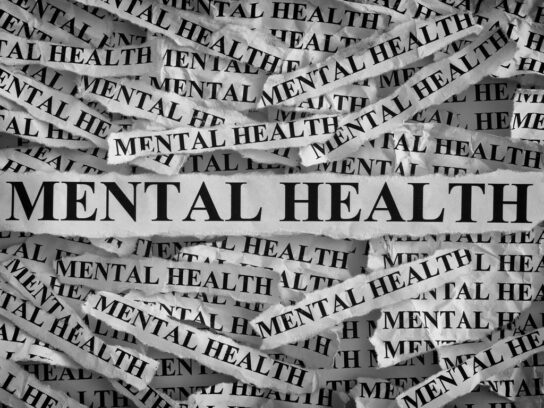 During the pandemic, mental health issues and drug overdoses rose as did calls for help to Montgomery County's mobile crisis team.
Dr. Raymond Crowel, director of the county's Department of Health and Human Services, told members of the Montgomery County Council May 19 as part of a presentation for this month's Mental Health Awareness month that in 2020, there were 108 opioid drug overdose deaths, which is a 25% increase from the previous year. The county's mobile crisis team responded to a 37% increase in calls between July and December of 2020, he said.
Fifteen thousand people went to local emergency departments for a mental health crisis, and 9,000 people were transported to local emergency rooms due to drugs, Crowell said, adding that while the pandemic may be winding down, "The effects are going to be with us a while."
Council Vice President Gabe Albornoz called this past year, "truly unprecedented."
It was not just the pandemic that caused mental health issues to increase according to councilmember Nancy Navarro. "2020 really was the culmination of a sustained period of stress in terms of the national political divisive rhetoric, the renewed reckoning of institutional racism, and then you had the pandemic," Navarro said.
Councilmember Will Jawando agreed, admitting, "I have neglected my mental  health trying to help the community and my children cope." He urged everyone to "step back and be kind to our own minds," which is the theme of this national Mental Health Awareness Month.
Crowel stressed that the pandemic "has not beaten us. The county has proven to be more resilient than we knew." His message to county residents is, "There is help available. People need to know that and know we are here, and the system is strong."
The Council starts today's meeting with a proclamation for #MentalHealthAwarenessMonth highlighting the need to not only increase awareness about mental health conditions, but also the unprecedented & growing need for public health services amid the pandemic #MentalHealthMonth pic.twitter.com/mecx087s29

— Montgomery Council (@MoCoCouncilMD) May 18, 2021
Concerned about your teen's substance use? Screening & Assessment Services for Children and Adolescents (SASCA) provides substance use/mental health screenings for referrals to treatment services. For information call 240-777-1430 or visit the website https://t.co/1AKG02LCIr pic.twitter.com/p2E19cokNw

— Montgomery County DHHS (@MoCoDHHS) May 18, 2021
There are an average of 123 suicides each day in the U.S., and suicide is the tenth leading cause of death in America — second leading for ages 25-34, and third leading for ages 15-24. Find out how you can help someone at https://t.co/gOqoyoc17S pic.twitter.com/ipLsj33rv9

— Montgomery County DHHS (@MoCoDHHS) May 18, 2021