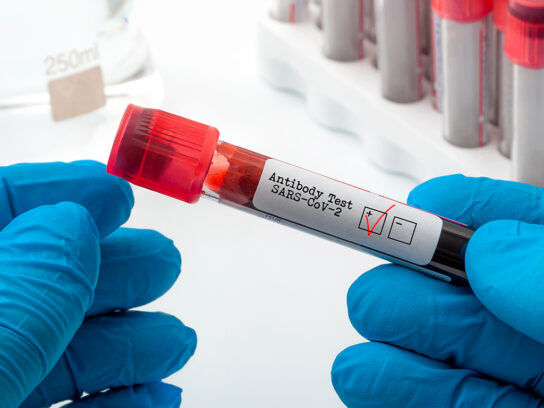 The Montgomery County Council on Tuesday endorsed a $300,000 grant from the Maryland Department of Commerce to participate in a feasibility study for a Pandemic Prevention Center. In May, the county agreed to spend $500,000 to develop a business model for the center.
If the center receives adequate funding and is supported by more organizations, it is expected to be built in Montgomery County.
The study will be done by Connected DMV, a regional nonprofit that is working to develop a stockpile of antibody therapies for known pathogens for diseases such as COVID-19. The idea is to have monoclonal antibodies stockpiled and ready for rapid deployment in the event of another pandemic.
Also during its Tuesday meeting, the council unanimously agreed to reacquire the former Larchmont Elementary School on Connecticut Road in Kensington for $7.6 million with the goal of having it for future public use.
The county had sold the school to Grace Episcopal Day School but retained the option of buying it back after 10 years. Under the new agreement, the county will repurchase the land while continuing to lease the school building to the day school, which will be financially responsible for all building improvements.
"I think this is a very fair and reasonable way to resolve this issue," said Councilmember Hans Riemer.
Councilmember Nancy Navarro said it was important for the county to "retain and even add" to its public lands. "We know also there is great interest and great demand for public facilities," she said.