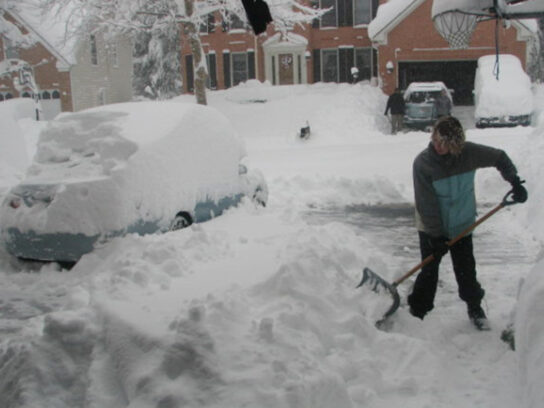 Residents and business owners are responsible for clearing snow and ice off their sidewalks within 24 hours following a snowfall. A bill introduced Tuesday would require the Montgomery County Department of Transportation to remove snow from narrow sidewalks where there is significant pedestrian traffic.
Councilmember Evan Glass sponsored the bill, which already has support from the majority of councilmembers. It lists 19 major roads, including University Boulevard, Georgia Avenue and Rockville Pike.
Leaving snow on sidewalks and piling removed snow on street corners create a safety hazard for pedestrians, often forcing them to walk in the road, Glass said. Eliminating this hazard will help the county's Vision Zero plan to greatly reduce injuries and fatalities from car, pedestrian and bicycle accidents.
Glass called his Shovel Our Sidewalks Act a matter of equity. Lower income areas in the county have the highest numbers of pedestrians and residents who use public transportation so sidewalks cleared of snow and ice are important there, Glass said.
The county currently clears about 60 miles of sidewalks where there are no adjacent home or business owners.
A public hearing on the bill is set for March 16 at 1:30 p.m.