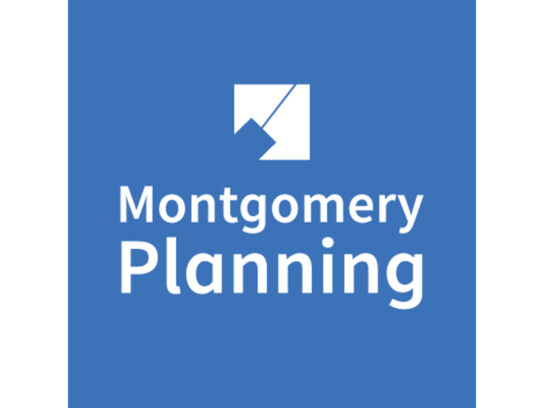 The Montgomery County Council is reviewing dozens of job applications to fill vacancies for a temporary planning board after the entirety of the previous body resigned.
The county council will vote to appoint the temporary board members on Oct. 27, who will serve until a permanent board is appointed by a newly elected county council in November, Montgomery County Executive Marc Elrich said in a press briefing.
The application deadline for the positions, which requires expertise in land use, planning, economic development, transportation and environmental and park issues, ended on Tuesday afternoon, Oct. 18.
M-NCPPC board members typically serve four-year terms. The county council will be conducting formal interviews over the coming weeks to find the best candidates amid the dozens of applications, Elrich said.
He reasoned that it's important to seek candidates who don't "vociferously" favor one side of the debate on zoning policies. "I mean, for one thing, it's an ill informed debate when people don't really understand what the nature of our zoning is and what growth policies mean," he said during the press briefing.
A whistleblower complaint claiming that former Montgomery County Planning Board Chair Casey Anderson had consumed and distributed alcohol from his in-office bar prompted an internal review of the Maryland-National Capital Park And Planning Commission's Office (M-NCPPC).
A report concluding the review by the Office of the Inspector General (OIG) found the claims to be true, leading the council to file disciplinary action against Anderson.
Shortly after, an anonymous email was sent to Montgomery County Council Executive Director Marlene Michaelson and former Board Commissioner Carol Rubin claiming that Anderson had fostered a "toxic misogynistic and hostile workplace" at the M-NCPPC, according to ABC7.
Following weeks of intense public scrutiny amid numerous allegations against the board, the county council accepted the resignations of Chair Casey Anderson, Vice Chair Partap Verma and Commissioners Gerald Cichy, Tina Patterson and Carol Rubin.
"The council has lost confidence in the Montgomery County Planning Board and accepted these resignations to reset operations. We are acting with deliberate speed to appoint new commissioners to move Montgomery County forward," said Council President Gabe Albornoz in a press release.
A group of local organizations and individuals including USDA Coalition of Minority Employees, Montgomery County Green Party and more sent a letter to the Department of Justice and members of Congress calling for an initiation of receivership to oversee the hiring process for new board members.
"What is essential in this moment is not deliberate speed, but deliberation—with vigorous public input and oversight to ensure that any actor involved in the racism, sexism, corruption, and illegal activities is removed from Montgomery County office and is held responsible to the fullest extent of the law," the groups wrote in the letter.
In response to a question asking how the council will prevent misconduct going forward, Montgomery County Council Spokeswoman Sonia Healy said, "The council takes all workplace complaints seriously and allegations have been referred to the appropriate entity to conduct an investigation."
The council will interview the top candidates in a meeting on Tuesday, Oct. 25. They will hold a vote on the appointments on Thursday, Oct. 27.
​​Both of these council meetings will be broadcast on County Cable Montgomery and streamed on the council's Facebook and YouTube pages.