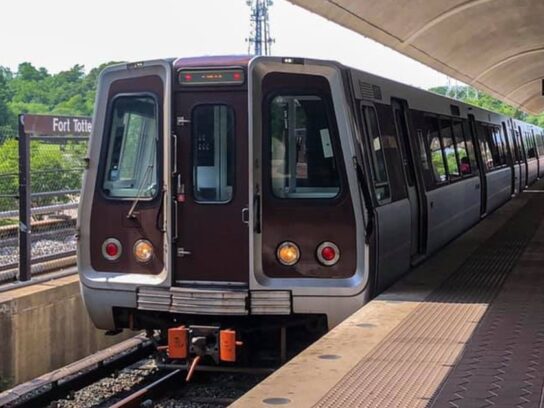 Three members of the Montgomery County Council sent a letter to Metro Wednesday detailing their concern about the proposed rail fare changes.
President Evan Glass and Councilmembers Kate Stewart and Marilyn Balcombe wrote that the fare simplification proposed for Fiscal Year 2024 "would eliminate the off-peak rail fares, increase the maximum fare and recalculate the distance formula" when determining fares.
According to the councilmembers, a disproportionate number of county residents who ride during non-rush hours would be affected. They noted that currently a midday round-trip fare costs $7.70. Under the proposed rate changes, that same trip would cost $13.
The rate increase "will serve as a barrier toward increasing ridership," the councilmembers believe.
The three letter signers are members of the council's Transportation and Environment Committee.
Members of the Transportation & Environment Committee believe that Metro should adopt a fare plan that is fair to all riders. Read our letter to @wmata.@cmkatestewart @MarilynBalcombe pic.twitter.com/wQl9hSiW8A

— Councilmember Evan Glass (@CMEvanGlass) March 23, 2023
Fantastic CM Glass. This letter is spot on! MoCo residents can't absorb a 70% increase in off-peak fares. Thank you T&E Committee. Looking forward to WMATA's response. https://t.co/m6Qq8KLyfh

— Esther L. Wells (@EstherLWells) March 23, 2023