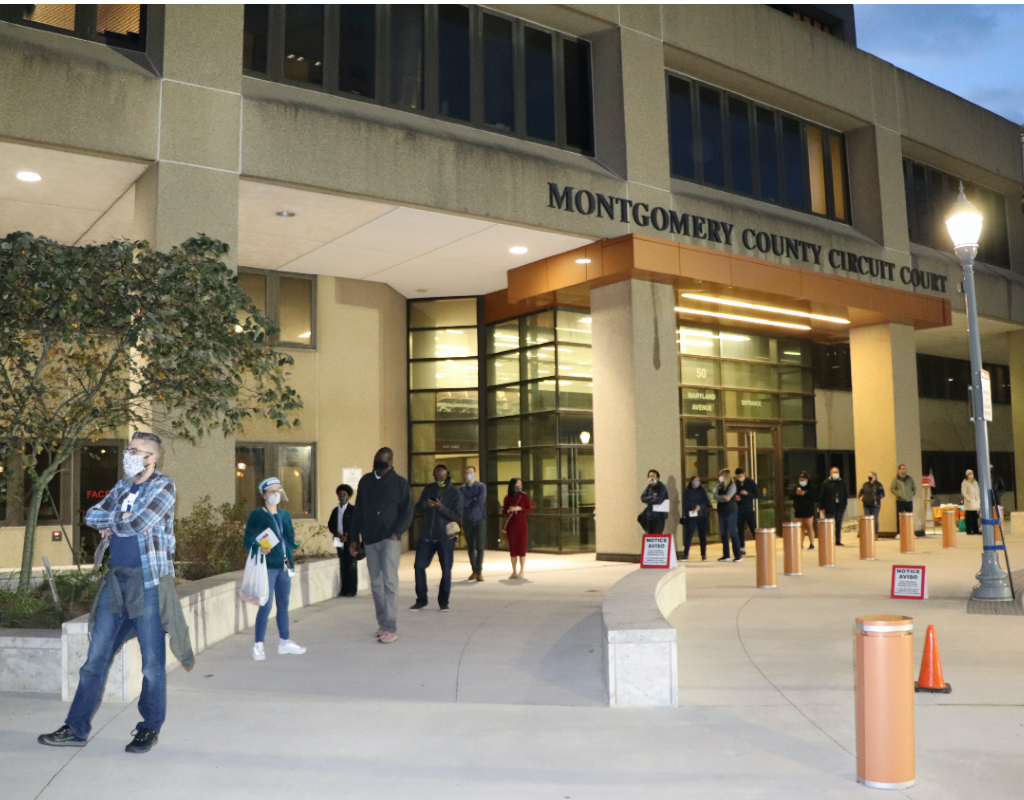 Councilmember Albornoz Preaches Patience on Election Day
Polls in Maryland close at 8 p.m., which means you still have time go out and vote.
Montgomery County Councilmember Gabe Albornoz spoke with MyMCMedia, saying, "It's important that we be patient during this time because it will take several days for the Board of Elections to go through all of the mail-in ballots."
Montgomery County voters requested over 377,000 mail-in ballots. As of Nov. 2, nearly 321,000 of those had been returned, according to the Maryland State Board of Elections.
Albornoz credited early voting and mail-in voting for the relatively short lines seen across the county on election day. "I give a lot of credit to our Board of Elections who've done an outstanding job and ensuring this is a safe and secure election."
MyMCMedia has visited several election centers on Election Day 2020. Here's a look at photos from different locations we went to.https://t.co/tOCEqk0DXJ

— MyMCMedia (@mymcmedia) November 3, 2020
Early voter turnout broke records across the state, with the unofficial count surpassing 152,000 people during the first day of early voting. By Nov. 2, the number of early voters broke 983,000 people, with Montgomery County contributing to over 127,000 of that total.
"Today is an important day," Albornoz said. "I thank [MyMCMedia] so much for all that they've done to help make sure that our community stays informed through this historical election, and I'm confident we're going to come out stronger on the other side."