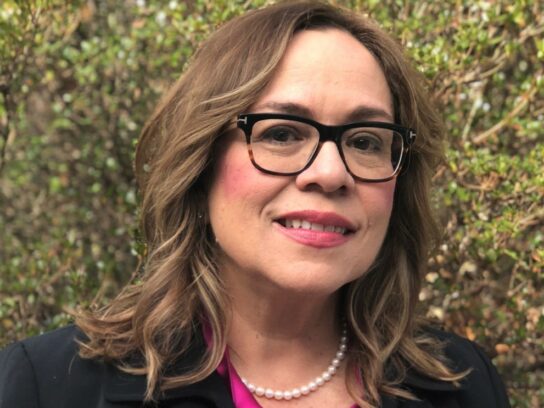 Councilmember Nancy Navarro was honored on Wednesday by the Latin American Youth Center for her hard work and leadership on issues including immigration, healthcare, civil rights, education, racial equity and social justice.
LAYC is an organization based out of Washington D.C. focused on empowering a diverse population of youth in order to successful transition them to adulthood through multi-cultural, comprehensive and innovative programs that address youth's needs, according to the county.
"It is an immense honor to be recognized by LAYC for my public service," said Councilmember Navarro, who chairs the Council's Government Operations and Fiscal Policy Committee and served as Council president in 2013 and 2019. "Although we cannot gather in person to celebrate LAYC's mission as a multi-cultural and multi-service agency serving youth across different jurisdictions, I continue to applaud and admire their work. Now more than ever, our youth must be properly equipped to navigate our world's changing landscape and LAYC plays a pivotal role in preparing them."
It is a great honor to be recognized by this amazing organization that serves the youth in our community- now more than ever we need to support their efforts! #youth #community https://t.co/S67exmvH2G

— Nancy Navarro (@nancy_navarro) May 7, 2020
Councilmember Navarro is also an honoree of LAYC's "Our Youth Matter" Gala which was canceled due to the coronavirus crisis. As council president last year, Councilmember Navarro led many legislative initiatives including the enactment of the Racial Equity and Social Justice Act, the County's Early Care and Education Initiative and a new County Economic Development Platform, according to the county.
She has served on the Education and Culture Committee since 2013 and serves as a chair on the Government Operations and Fiscal Policy Committee. Councilmember Navarro was also appointed by President Obama to the President's Commission on Educational Excellence for Hispanics.
Navarro was first elected as a District 4 representative on the Montgomery County Council in May of 2009 and was reelected in 2010, 2014 and 2018, according to the county.