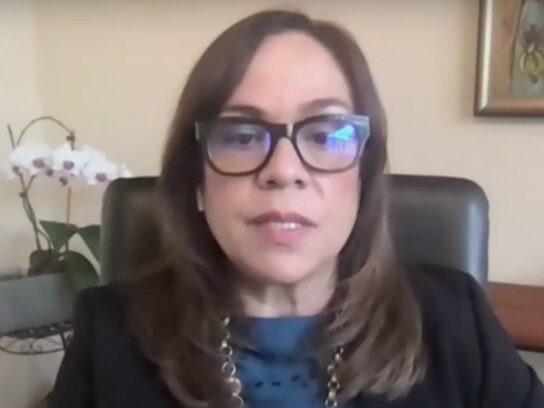 Former Prince George's Executive Rushern L. Baker III and Councilmember Nancy Navarro suspended their bid for Maryland governor and lt. governor, effective immediately.
"Having considered the financial challenges facing our campaign in the coming weeks, my running mate Nancy Navarro and I have made the difficult, yet necessary, decision to suspend our campaign activities, effective immediately," Baker tweeted Friday morning.
Baker also tweeted, "While activities will be suspended, the priorities upon which our campaign was based must continue to progress, and we will continue to be vocal supporters of those priorities that have resonated so clearly with Marylanders these past few months."
Navarro, whose term on Montgomery County council expires this year, is the first Latina county councilmember. She previously served on the Montgomery County Board of Education.
Having considered the financial challenges facing our campaign in the coming weeks, my running mate Nancy Navarro and I have made the difficult, yet necessary, decision to suspend our campaign activities, effective immediately.

— Rushern L. Baker III (@CountyExecBaker) June 10, 2022
.@CountyExecBaker has led with integrity and character for his entire career, including this campaign. pic.twitter.com/ngxNkXdWd1

— Wes Moore for Maryland Governor (@iamwesmoore) June 10, 2022
I am thrilled to announce that I am joining the Rushern Baker for Governor of Maryland team, as his Lt. Governor running mate. We believe in family, inclusion, and excellence. Together we will work tirelessly for ALL Marylanders! 💫 #BakerNavarro pic.twitter.com/01YvcXXArX

— Nancy Navarro (@nancy_navarro) October 13, 2021