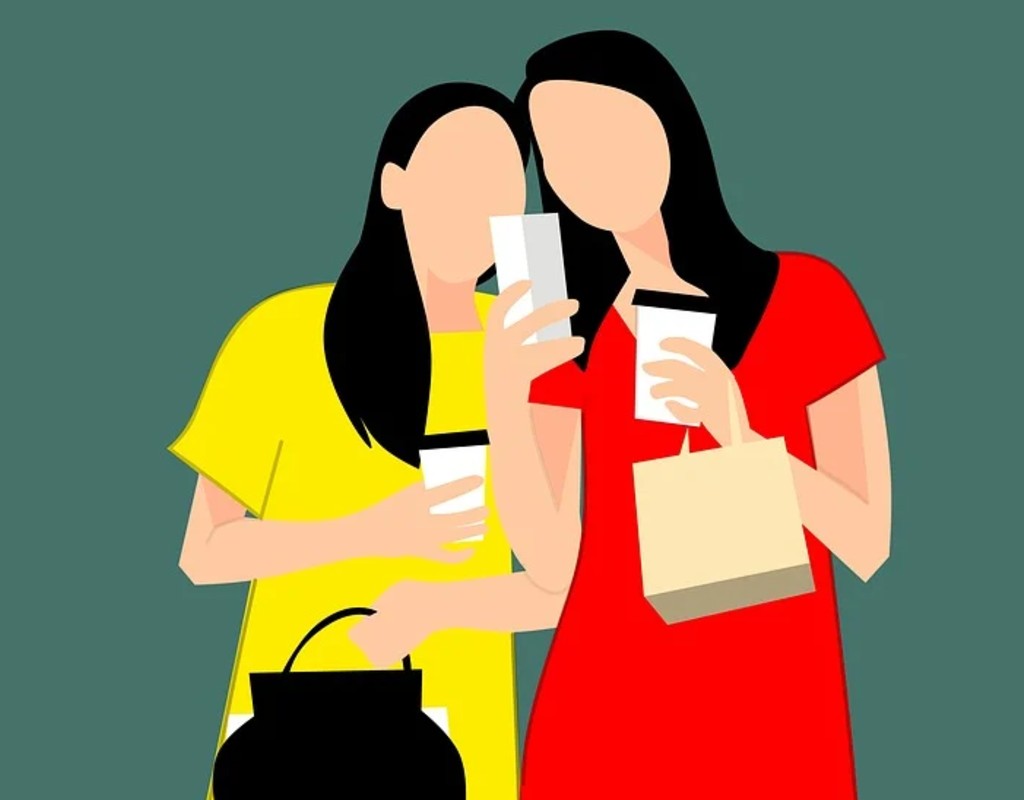 County Commission for Women Kicks Off Fourth-Annual Girl Power Contest
The Montgomery County Commission for Women is accepting admissions for their fourth-annual "Women's History Month 2021 Girl Power Contest."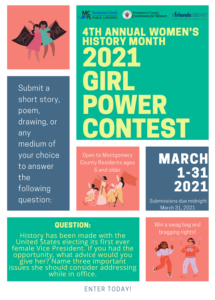 The contest is open to all Montgomery County residents who are ages five and older.
Applicants must answer the following question in an art medium such as a short story, poem, or drawing:
"History has been made with the United States electing its first-ever female Vice President. If you had the opportunity, what advice would you give her? And what three important issues should she consider addressing while in office?"
Entries will be judged on creativity and content. Submissions will be selected in four separate categories: elementary school, middle school, high school and adult.
Contest winners will be featured on the Commission for Women's social media accounts and will receive a swag bag.
Entries will be accepted until March 31. Written entries must be limited to 500 words. All entries must include full name, age, grade and school (if applicable), telephone number and email address. The commission will announce winners by April 30.
Applicants must also fill out a consent form in order to be eligible.
Interested applicants can apply online here or email the commission's email at cfwinfo@montgomerycountymd.gov.
Additionally, entries can be mailed to:
2021 Girl Power Contest
Montgomery County Commission for Women
21 Maryland Avenue, Suite 330
Rockville, MD 20850