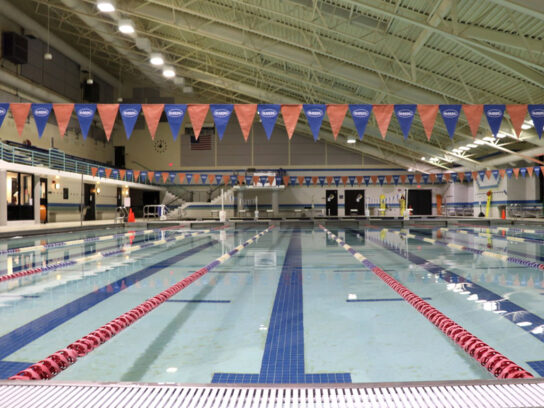 Beginning Monday, July 20, Montgomery County residents will have access to County pools under daily admission rates.
https://twitter.com/MoCoRec/status/1284110894008541184?s=20
Entry rates for County residents will be $7 for adults, $6 for seniors over the age of 55, and $5 for children under 17.
Residents also have the option to pre-purchase a single-session pass online for $6. By doing so, this will ensure that the individual has reserved their desired two-hour pool session in advance. While walkups will be granted entry, priority will be given to those with reservations as well as pass holders. The amount of available walkup daily admission slots will rely upon the number of reservations and pool capacity.
All adults must provide proof of County residency at the time of entry. Those who did not purchase in advance, must complete a contact form including the names of all household members, a phone number and their address prior to entering the pool area.
Outdoor pools will remain open for two-hour sessions of recreational swimming and limited lap swimming between noon and 8 p.m. seven days a week. In addition, the Long Branch Outdoor Pool will offer one-hour, mid-morning lap swimming sessions on July 20.
Indoor aquatic centers are open for lap swimming only. The centers offer two-hour sessions between 6 a.m. and 8 p.m. Monday through Friday, and between 9 a.m. and 5 p.m. on Saturday and Sunday.
For further information, visit the Montgomery County Recreation website or email  recreation.customerservice@montgomerycountymd.gov.
On July 20th, MoCo residents will be able to use our open pools + aquatic centers, using daily admission rates. While walkups will be admitted, residents w/reservations + pass holders will have priority. For info on pricing or to make a reservation, visit https://t.co/VfW5IlxBHj. pic.twitter.com/MX5iPSVmg8

— MoCo Rec (@MoCoRec) July 16, 2020
Previous Post: