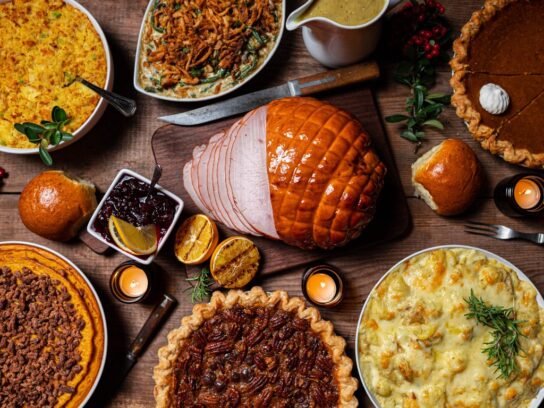 Here is a breakdown of the open and closed Montgomery County offices, services and recreational areas during the Thanksgiving holiday week, according to a Montgomery County press release.
Closed on Nov. 25:
County offices
State offices and courts
Libraries
All Alcohol Beverage Services Stores
Ride on extRa and Flex
TRiPS Silver Spring commuter store
TRiPS mobile commuter store
County trash and recycling collection
Shady Grove Processing Facility and Transfer Station and the Recycling Center
Recreation centers including senior centers
Montgomery Parks' headquarters, customer service and permit offices
Brookside Gardens' visitor center and conservatory
Garden of Lights at Brookside Gardens
Josiah Henson Museum (the grounds are open sunrise to sunset)
Woodlawn Manor visitor center and museum (the grounds are open sunrise to sunset)
South Germantown Driving Range
Cabin John Ice Rink
Wheaton Ice Arena
Pauline Betz Addie Tennis Center
Wheaton Indoor Tennis
Wheaton Sports Pavillion
Black Hill Visitor Center (closed on Nov. 26 too)
Indoor Nature Facilities (grounds are open sunrise to sunset)
Brookside Nature Center (closed for renovations)
Locust Grove Nature Center (closed from Nov. 24-26)
Maydale Nature Classroom (only open when events are scheduled)
Meadowside Nature Center (closed for renovations)
Open on Nov. 25:
Ride On (operating on a Sunday schedule)
Flash – orange line only (operating on a weekend schedule)
MARC Train and Commuter Bus
Parks, trails, gardens, playgrounds, dog parks, skate parks, outdoor exercise stations, tennis and pickleball courts
Brookside Gardens (gardens are open from sunrise to sunset)
Little Bennett Camp Ground
Parking at public garages, lots, and curbside meters will be free. The county trash and recycling collection will operate on a regular Thursday Schedule on Nov. 26 and a regular Friday Schedule on Nov. 27.
Open parkways include:
Sligo Creek Parkway
Old Carroll Avenue to Piney Branch Road
Forest Glen Road to University Boulevard West
Beach Drive: from Connecticut Avenue to Knowles Avenue
Little Falls Parkway from River Road to Arlington Road
For information on specific hours of operation, visit the Montgomery County website and the Montgomery Parks website.
Related Posts:
Several Roads, Garages Will Be Closed for Thanksgiving Parade in Silver Spring