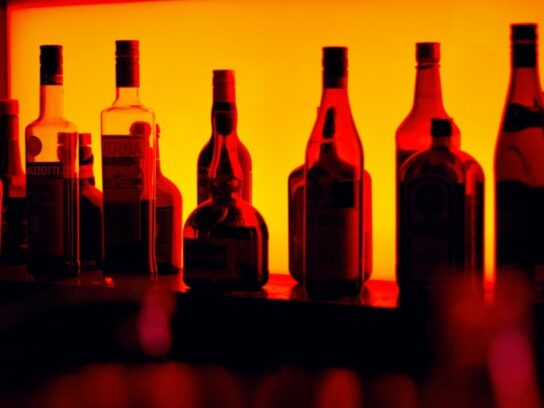 The Montrose store operated by Montgomery County's Alcohol Beverage Services will close temporarily for a rebranding to the Oak Barrel & Vine retail line.
It is expected to close Aug. 27 so that the complete refurbishment and upgrade can begin. Currently, the store at 1205B Rockville Pike is operating at the reduced hours of 11 a.m. to 7 p.m. Monday through Saturday. It is closed Sundays.
When reopened, the store will feature handpicked items with a focus on spirits and local products. It will have 25% more shelf space, a dedicated tasting area, faster checkout and improved signage.
The upgraded Montrose store will have 25 percent more shelf space, a dedicated tasting area, queue lines for faster checkout and wayfinding signs for a more inviting shopping experience. Store will reopen late fall. https://t.co/6VMbrjZKRu pic.twitter.com/tofaE9unns

— Alcohol Beverage Services (@ABSMoCo) August 12, 2022
The first Oak Barrel & Vine Store opened in 2021 at the Cabin John Village Shopping Center. The Montrose store will be the second.
The Montrose store is one of the busiest of the county's ABS stores, due to both its location and ample parking, according to ABS.
"We are excited to introduce a second Oak Barrel & Vine store to Montgomery County," said ABS Director Kathie Durbin. "This is our store of the future, and it is designed to reflect our community by showcasing local products, providing tastings and events, and offering a dynamic shopping experience."
ABS is the alcohol wholesaler of beer, wine and spirits for Montgomery County and operates 26 retail stores. It also manages alcohol licensing, enforcement and education for more than 1,000 businesses.
According to ABS, its services and stores generate more than $35 million in net income annually. That money is used to pay down the county debt and pay for resident services that otherwise would be funded by tax dollars.