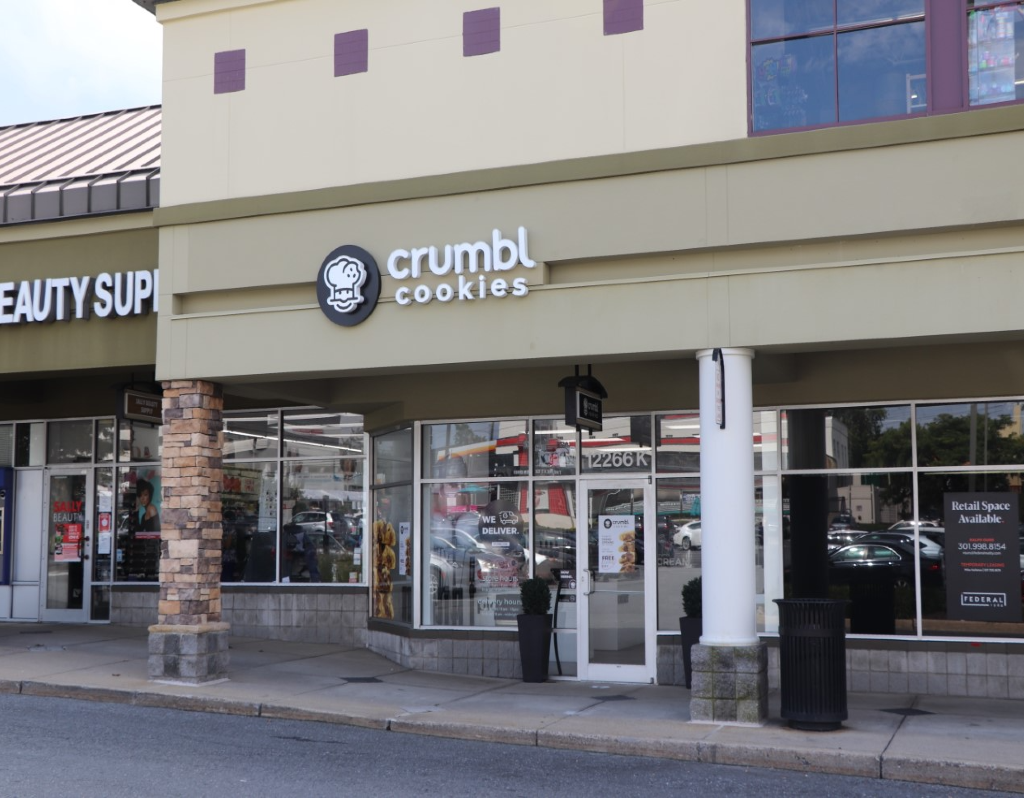 Crumbl Cookies Set To Open First Maryland Location in Rockville
Crumbl Cookies, a specialty cookie delivery company known on the West Coast, opens its first Maryland storefront in Rockville on Thursday, Oct. 1.
The national bakery franchise is known for its rotating menu and features four gourmet cookies each week.
Crumbl will also celebrate its opening with a Free Cookie Day for its customers on Friday, Oct. 2.
Rockville's Crumbl store hours and cookie delivery service will be 8 a.m. to 10 p.m. on Mondays through Thursdays, and 8 a.m. to midnight on weekends.
"Nothing beats biting into a warm, delicious cookie that has been delivered straight to your door," said Mark Sumsion, the Manager of Rockville Crumbl. "We're really excited to bring this experience to Rockville."
The storefront is located in the Federal Plaza in Rockville and will follow Montgomery County's business guidelines for COVID-19. Customers are required to wear face masks and wait outside on allocated slots in order to allow for proper social distancing inside the store. In addition, employees will be required to wear masks and gloves, while practicing strict hygiene rules.
Crumbl Cookies was established in 2017 in Utah. They now have over 55 locations nationwide and an additional 50 locations opening in 2020, according to the press release.