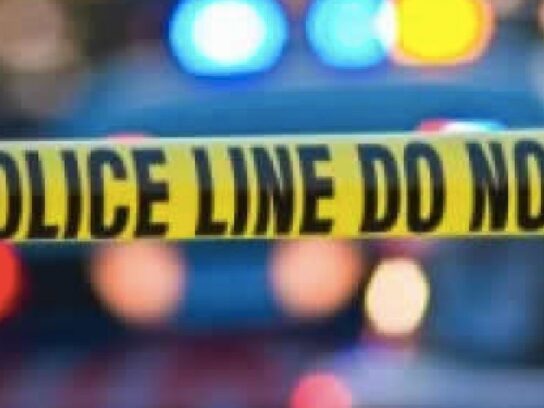 James Albert Borum of Washington, D.C. was sentenced to 11 years in federal prison for four carjackings and one attempted carjacking that he took part in while wearing an ankle monitor as part of a pre-trial release program.
Borum, 20, had pled guilty in June 2021 to carjacking and brandishing a firearm during a crime of violence. Besides 11 years in prison, he was sentenced to five years of supervised release.
According to the U.S. Attorney's Office, District of Maryland, Borum and his accomplice committed the carjackings in both Montgomery and Prince George's counties.
On June 4, 2021, Borum and an accomplice beat, carjacked and stole the cell phone and wallet of a victim. Police recovered the victim's bank and his spouse's social security card from Borum's bedroom during a search on July 1, 2021.
In a June 10, 2021 incident, Borum and an accomplice committed another carjacking in Silver Spring. This time, they approached a victim who had parked his car and was walking to an apartment courtyard. They pointed a handgun at the victim's forehead and said, "I'll kill you. Give me the keys," according to the U.S. Attorney's office.
The victim complied, and Borum and his accomplice drove off in the stolen car. A global positioning device in that vehicle placed it near Borum's home when it was not in use.
Then, on June 18, 2021, Borum and an accomplice attempted to carjack a third victim in the Cameron Street parking garage in Silver Spring. They demanded the victim's keys, but she refused. The carjackers grabbed her purse, and a struggle ensued. The carjackers fled when another vehicle pulled into the parking garage, according to the U.S. Attorney's office.
On June 23, 2021, Borum and an accomplice carjacked a fifth victim in a parking garage in the 8700 block of Colesville Road in Silver Spring. They approached the victim from behind, held a black handgun to the victim's head and demanded the car keys. The victim gave them the keys and wallet and then the carjackers fled in that car.
That vehicle was located on the same block as Borum's residence, and his fingerprints were on it, according to the U.S. Attorney's office.
Police obtained video from the Rhode Island Avenue, Silver Spring and Wheaton metro stations that showed Borum and his accomplice. Borum was wearing the ankle monitor and a white sweatshirt, which was later recovered from his residence.
Their other carjacking occurred in a parking lot in Hyattsville.
— US Attorney Maryland (@USAO_MD) January 13, 2023