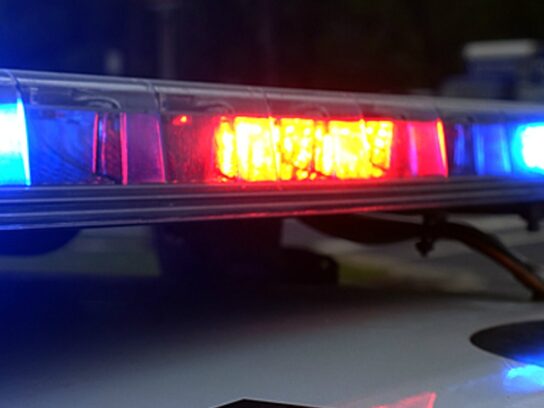 The man who opened gunfire from his Washington, D.C. apartment and struck four people had attended Wheaton High School, according to police.  
At about 3:18 p.m. on Friday, Raymond Spencer, 23, indiscriminately opened fire from a fifth-floor Van Ness Street apartment window and injured four people, Metropolitan Police Department (MPD) Chief Robert Contee III said during a Monday press conference. Nobody died but two victims were still in critical condition as of Monday.
Spencer shot himself and died on scene as police were entering the apartment. He fired more than 200 rounds and had more than 800 unspent rounds at his disposal.
"It appears that he went to Wheaton High School, he was a lifeguard at some point and he spent a brief period in the United States Coast Guard," Contee said.
Contee said police have not yet been able to decipher any connection Spencer had to the Edmund Burke School, which was in the "crosshairs" of his attack in D.C.
Police have recovered at least nine firearms and more than 1,000 rounds of ammunition from both the Van Ness apartment and Spencer's other apartment in Fairfax County, Virginia. 
*PHOTOS* Multiple firearms and a large quantity of ammo were recovered inside the fifth floor apartment where the suspect was found deceased. pic.twitter.com/3mR2uoqFTM

— DC Police Department (@DCPoliceDept) April 23, 2022