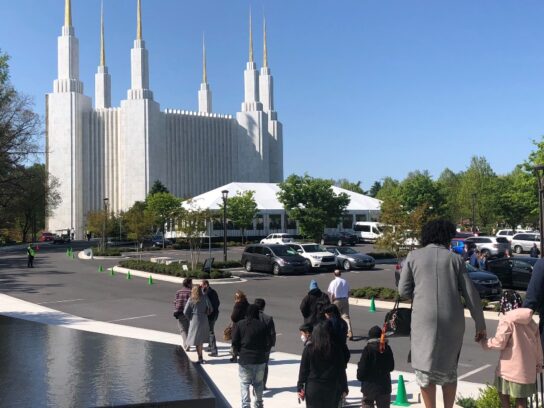 The Washington D.C. Temple in Kensington opened its doors Thursday to welcome the public inside for the first time since 1974.
For nearly 50 years, the general public has not been able to enter the Washington D.C. Temple of The Church of Jesus Christ of Latter-day Saints. Now, a free open house runs until June 11. 
The seven-floor temple has been renovated and the open house was first planned for 2020 but was postponed due to COVID-19. After it ends, the temple will close to the public once again. Tickets for on-site parking or a Metro shuttle can be reserved online.
Previous Post: