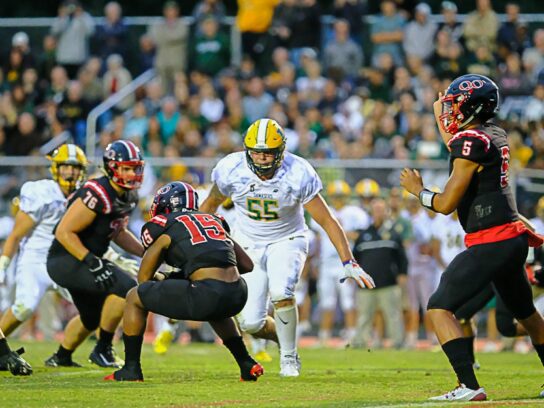 Damascus defensive lineman Bryan Bresee has won a state title (2017) and almost every imaginable individual award and honor for which he's eligible. Now he's got a story for his grandkids.
Bresee broke his hand in the first half of the Hornets' 3A state semi-final win over Huntingtown November 29. He stayed in the game and actually had a sack after the injury.
Damascus plays Linganore Thursday night at 7 pm for the Maryland state 3A championship. Bresee – playing in his final game for the Hornets – will wear a cast while trying to help his team win another state title and add a storybook finish to his high school career.