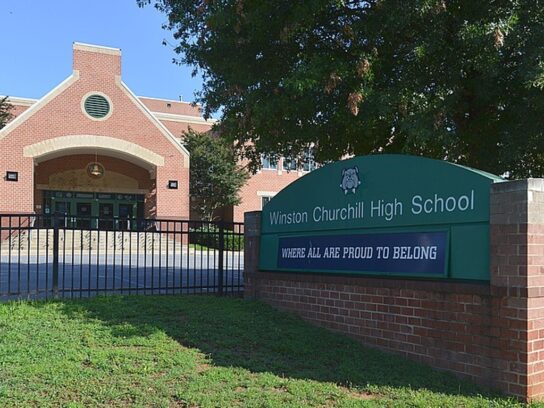 A rising junior at Winston Churchill High School (WCHS) has died, Principal John Taylor wrote in a letter to the school community Tuesday. He did not give a cause of death. 
Taylor, notified over the July 4th holiday weekend, shared the tragic news in a letter to the WCHS families and community. The student was not identified out of respect for the family's wishes, who asked for privacy as they process the tragic loss, Taylor wrote. 
"This news is devastating and heartbreaking for me and our whole Winston Churchill community and is difficult to accept. I have shared with the family that our thoughts and most heartfelt sympathy are with them," Taylor wrote. 
Taylor provided various resources on how to address grief with children, as well as important support phone lines in the letter.
"The death of a child in our community is a loss for all of us, we will grieve together, and support each other, because that is important at a time like this," Taylor continued. "Should you have any questions don't hesitate to call or email me. We are here for you."