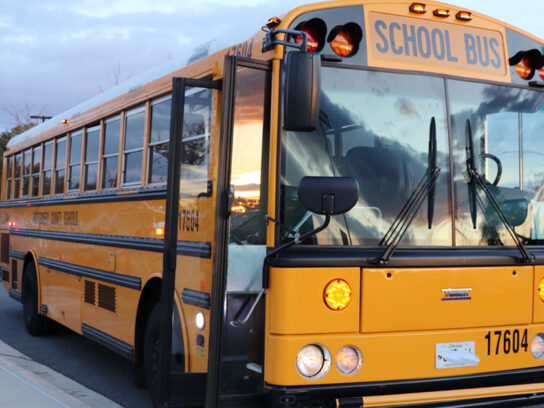 Ten bus routes went uncovered and four were delayed Monday morning as Montgomery County Public Schools continue searching for more drivers.
According to the list on MCPS's transportation page, as of 8:42 a.m., two of the uncovered routes involved Paint Branch High School, two involved routes for Springbrook High School and two were for White Oak Middle School.
The problem grew as the day wore on. The noon listing showed 16 uncovered routes and four that were delayed.
It's National School Bus Safety Week! Thank you to our bus operators and attendants for providing safe, equitable access to education for more than 100,000 students across the county! Check out these school bus safety tips: https://t.co/Xi7aRS0HzL pic.twitter.com/F8Q6J3EglG

— MCPS (@MCPS) October 17, 2022
We appreciate our bus operators and all they do! Bertha Reyes, a bus route supervisor at the West Farm Depot, was driving students home in June when a student had a medical emergency. Her quick, calm response enabled the student to receive help promptly. pic.twitter.com/Pw9WpIVZ04

— MCPS (@MCPS) October 17, 2022
The bus situation with @MCPS is becoming unacceptable. If enough drivers to ensure full operation can't be found, alternatives need to be put in place. We don't need the inevitable $250K study and 6 months to figure this out. I'll do it for you for free with a few of college kids

— SJC (@sjc_md) October 17, 2022
Related Post
Amid Staff Shortage, School Bus Driver: 'We Have to Help Each Other'