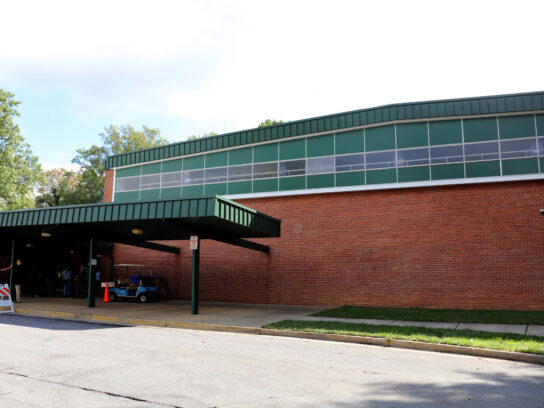 An eighth grade Montgomery County Public Schools student was charged in juvenile court with first degree assault following a Jan. 7th stabbing incident at Newport Mill Middle School in North Kensington.
The 12-year-old was released to his parents, according to Montgomery County Police spokesperson Rebecca Innocenti.
Because both the suspect and victim are juveniles, police did not disclose their names.
According to Innocenti, two groups of young people agreed to meet afterschool on Tuesday at the soccer field at Newport Mill Middle School. Because of bad weather, school closed two-and-half hours early, but the meeting still took place.
During the altercation, one student pulled out a pocket knife and stabbed a fellow eighth grader, who suffered lacerations and a puncture wound, which were not life threatening, Innocenti said.
Several members involved in the altercation obtained a ride to Wheaton Community Recreation Center, which is about one-and-a-half miles away. Upon arrival, someone at the center called 9-1-1 at 3 p.m.
Police responded and spoke with several students who were involved or had witnessed the fight.
The injured student attends Col. E. Brooke Lee Middle School in the Kemp Mill section of Silver Spring. The alleged stabber attends Newport Mill.
Following the incident, the administration at Brooke Lee Middle School sent an email message to parents, alerting them to "a serious incident" that had occurred on the soccer fields adjacent to Newport Mill Middle School.
The Lee student "was injured during the incident" and transported to the hospital, according to the e-mail, which noted that a support team was available at the school for "any students who need counseling support or have concerns they want to discuss.
The administration at Newport Mill Middle School also was sent to their school community, alerting them to the incident and noting that the Montgomery County Police Department "is fully cooperating" with police and that anyone with information should contact the police.
Because juvenile court files are confidential, no further information is available at this time.