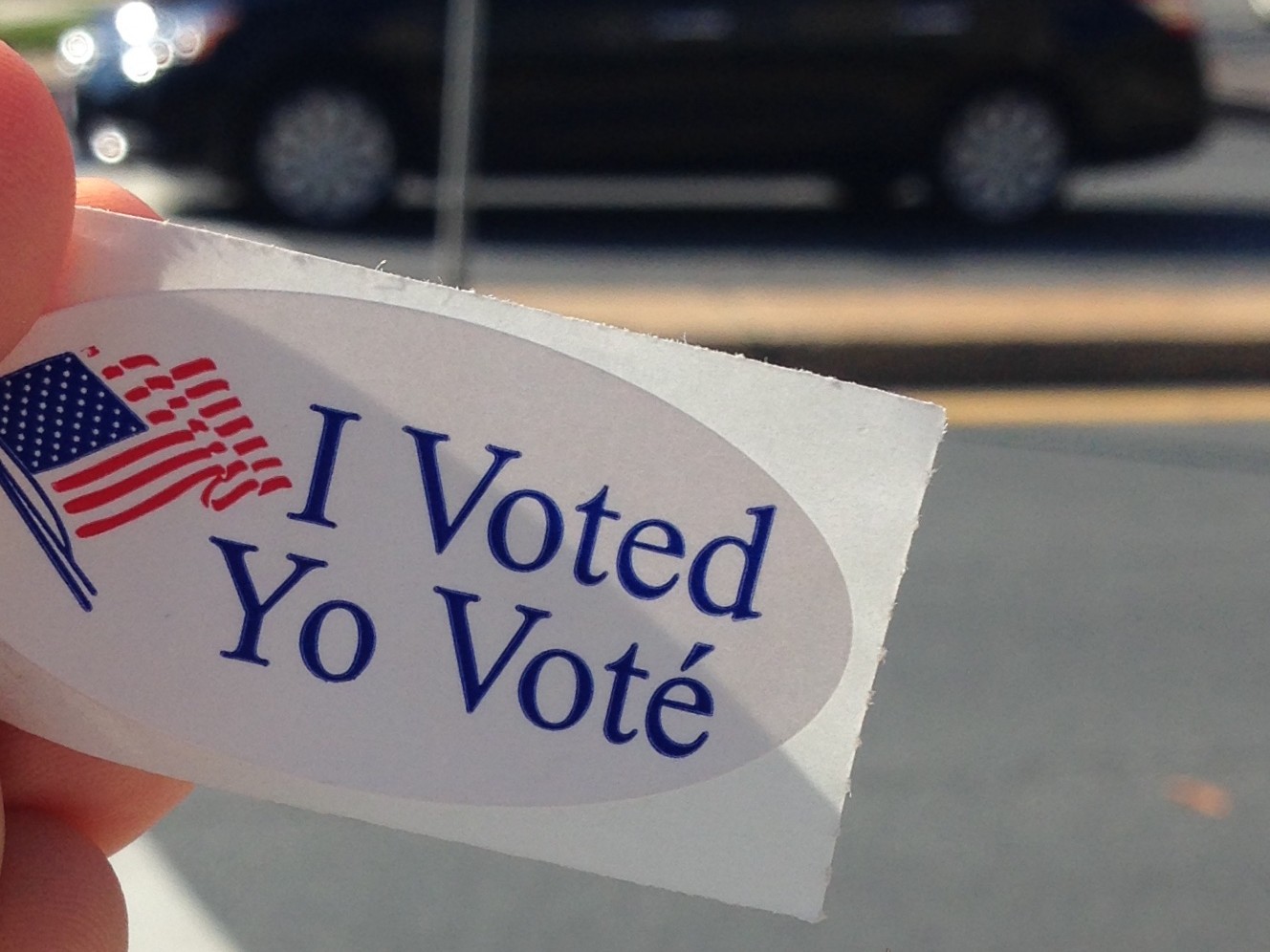 Election Day Results for School Board, Congressional Races and County Ballot Questions
Election day results for Montgomery County are in and posted on the Maryland State Board of Elections. With the exception of the congressional race between Charles Anthony (R) and incumbent John Sarbanes (D), 100% of the election day results are included in the state's reports.
All the results are unofficial as the counting of mail in votes is not complete, as expected. The next mail in canvas is scheduled for Thursday, November 5.
Take a look at the vote counts for the school board races, the three congressional races, the county ballot questions, and the circuit court judges.
Montgomery County Board of Education At Large, District 2, and District 4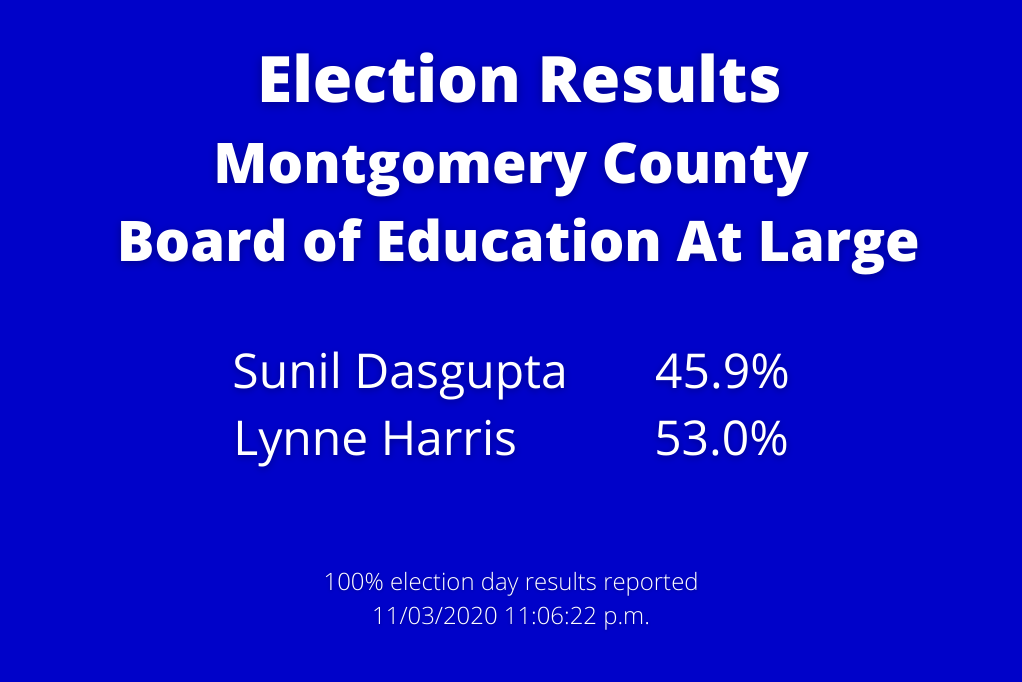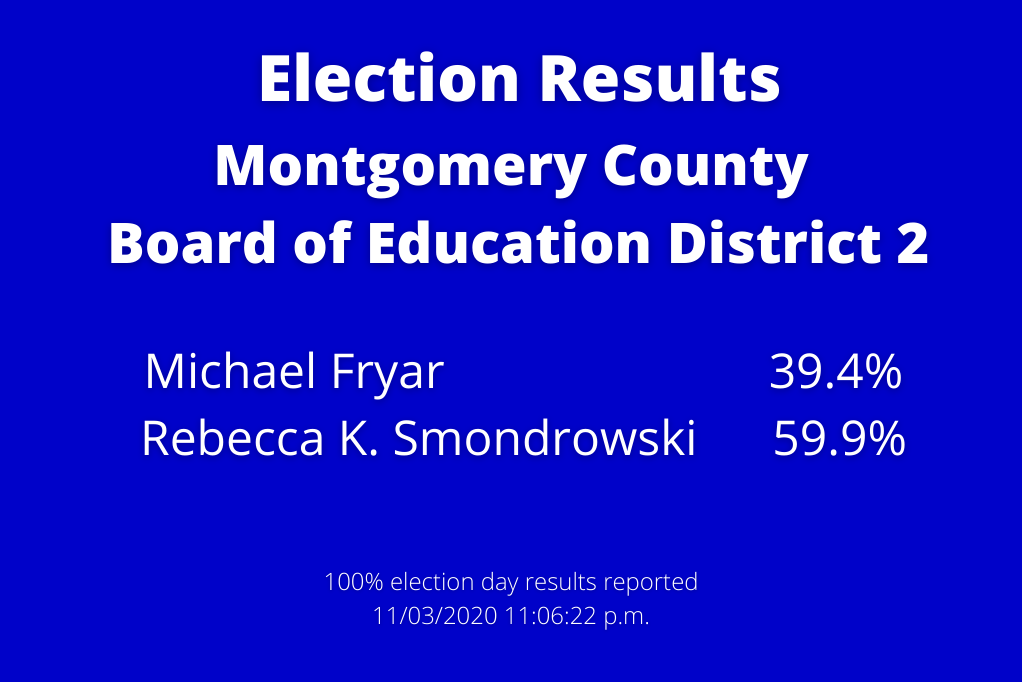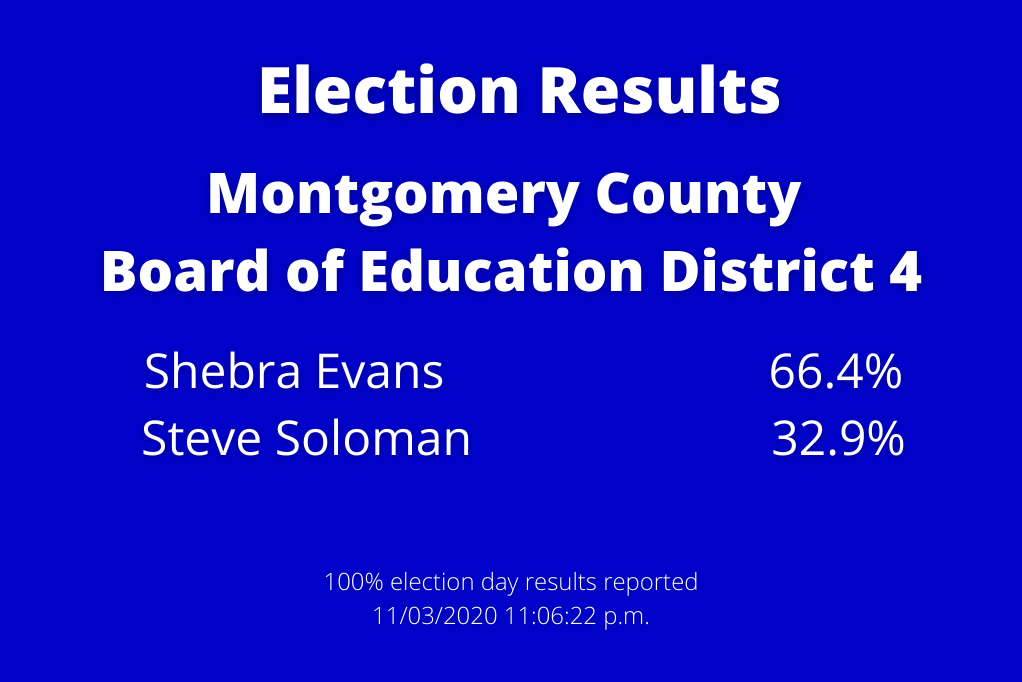 Montgomery County ballot questions A through D
The U.S. Congress District 3 race
The U.S. Congress District 6 race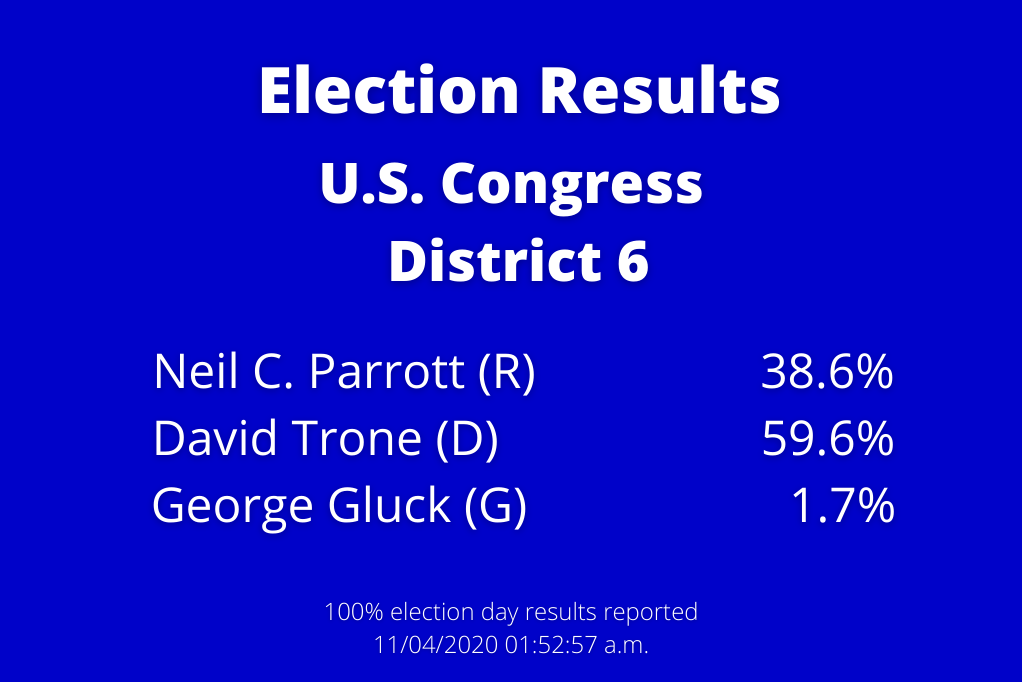 The U.S. Congress District 8 race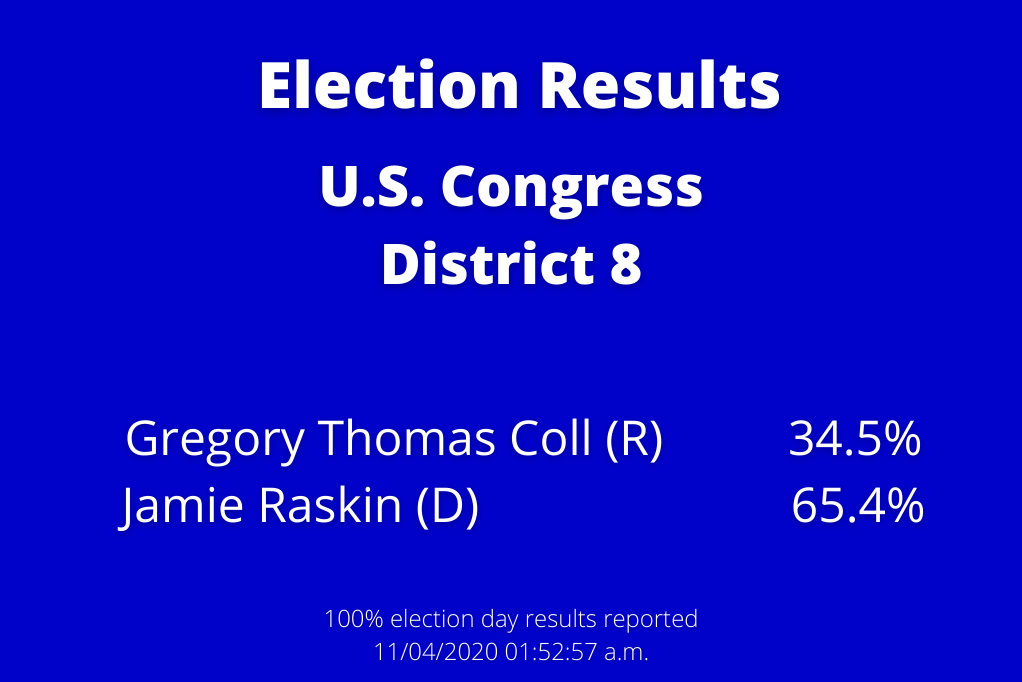 Judge of the Circuit Court for Judicial Circuit 6