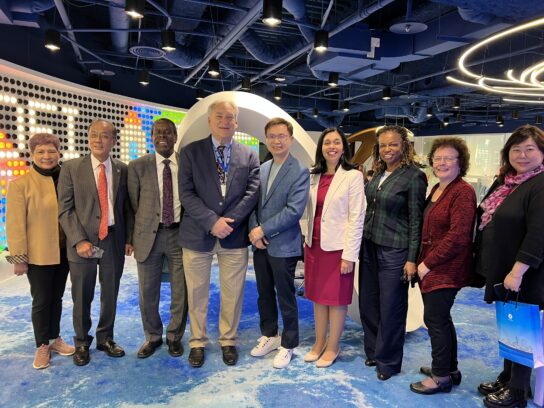 County Executive Marc Elrich, along with other county delegates and business leaders, is in Taiwan representing Montgomery County at the Smart Cities Summit & Expo in Taiwan.
They kicked off the trip by talking about the County's Climate Action Plan & Net Zero activities to the conference's attendees. The event has more than 1300 attendees from 47 countries.
The group is also hoping to expand business opportunities through this conference.
"We will aggressively court businesses and academic and research institutions to choose Montgomery County for their next location," tweeted Councilmember Natali Fani-González, who is at the summit.
Elrich met with leaders from Taipei Medical University to discuss "collaborating with their AI and bio-design accelerator programs and developing synergies with the upcoming University of Maryland Institute for Health Computing," per Elrich's twitter.
On Friday, Elrich is scheduled to meet with Chiang Wan-an, the mayor of Taipei. He is one of four attendees with the opportunity to participate in this press conference.
Kicked off the day at the 2023 Smart Cities Summit & Expo in Taiwan where we talked about the County's Climate Action Plan & Net Zero activities. The event has more than 1300 attendees from 47 countries around the world, including Canada, Israel, Brazil & Australia. #smartcities pic.twitter.com/iR3v5bokBJ

— CM Natali Fani-González (@NataliFGonzalez) March 28, 2023