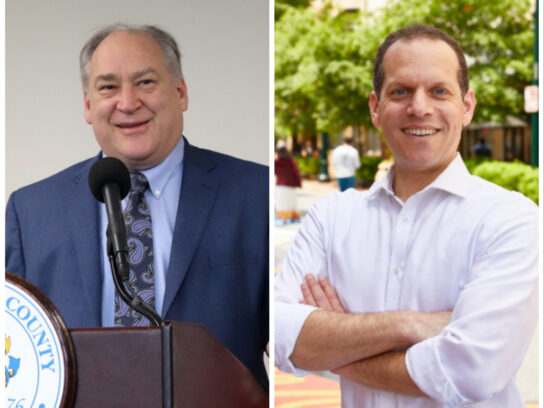 Montgomery County Executive Marc Elrich and County Council President Evan Glass co-wrote a letter lending their full support for locating the FBI's new consolidated headquarters in Prince George's (P.G.) County.
"Like in Prince George's County, Montgomery County is home to thousands of FBI employees and contractors, and will be significantly affected by this decision," reads the letter sent Monday, addressed to Robin Carnahan, Administrator of the U.S. General Services Administration (GSA).
During a media briefing Wednesday, Elrich said reasons include transit, savings compared to the potential Virginia location, and equity.
"The Biden administration could choose a historically underutilized area like Prince George's County, where the median income of families falls far below the community it's competing against," Elrich said.
Locations under consideration for the headquarters site are Greenbelt or Landover in P.G. County or Springfield, Virginia in Fairfax County.
Elrich said P.G. has historically been used by the federal government to set up warehouses, with minuscule federal leases for "real buildings, real projects" in the county.
In the letter, Elrich and Glass wrote that the county is "clearly the best location" because it meets GSA criteria focused on transit access, cost, and environmental impact. 
They added it would advance equity and climate goals from the Biden-Harris administration, as well as "spur economic development and opportunity in a majority-Black and Brown county, and enabling the agency to tap into an underutilized pool of talent."
"To pursue an equitable approach requires key investments in areas with historic underfunding."
The leaders said locating in P.G. would make for significant taxpayer savings because both site options in the county can deliver a full headquarters years before Springfield.
They also mentioned leveraging several nearby research and education institutions.