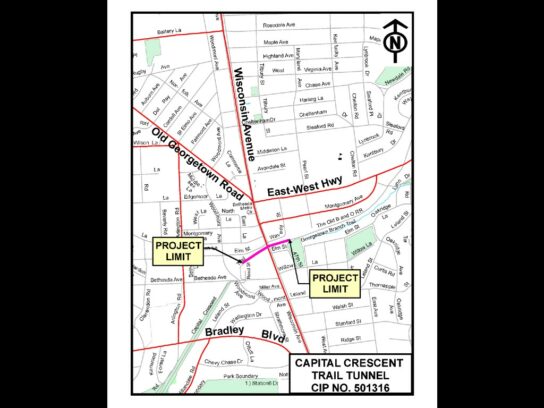 Montgomery County Executive Marc Elrich did not include any funding in his capital budget proposal for the Capital Crescent Trail Tunnel, which was supposed to be included in the Capital Crescent Trail (CCT) design. 
The tunnel was proposed for pedestrians and cyclists to get across Wisconsin Avenue in Bethesda safely and have access to the Purple Line. The underground trail was meant to be a solution after the county realized that the Purple Line would cut into most of the pathway between Bethesda Crossing and Wisconsin Avenue.  
While first estimated to cost $25 million, the tunnel is actually expected to cost more than $50 million because it has to be longer due to street restrictions. This cost increase is the reason for halting funding for the tunnel.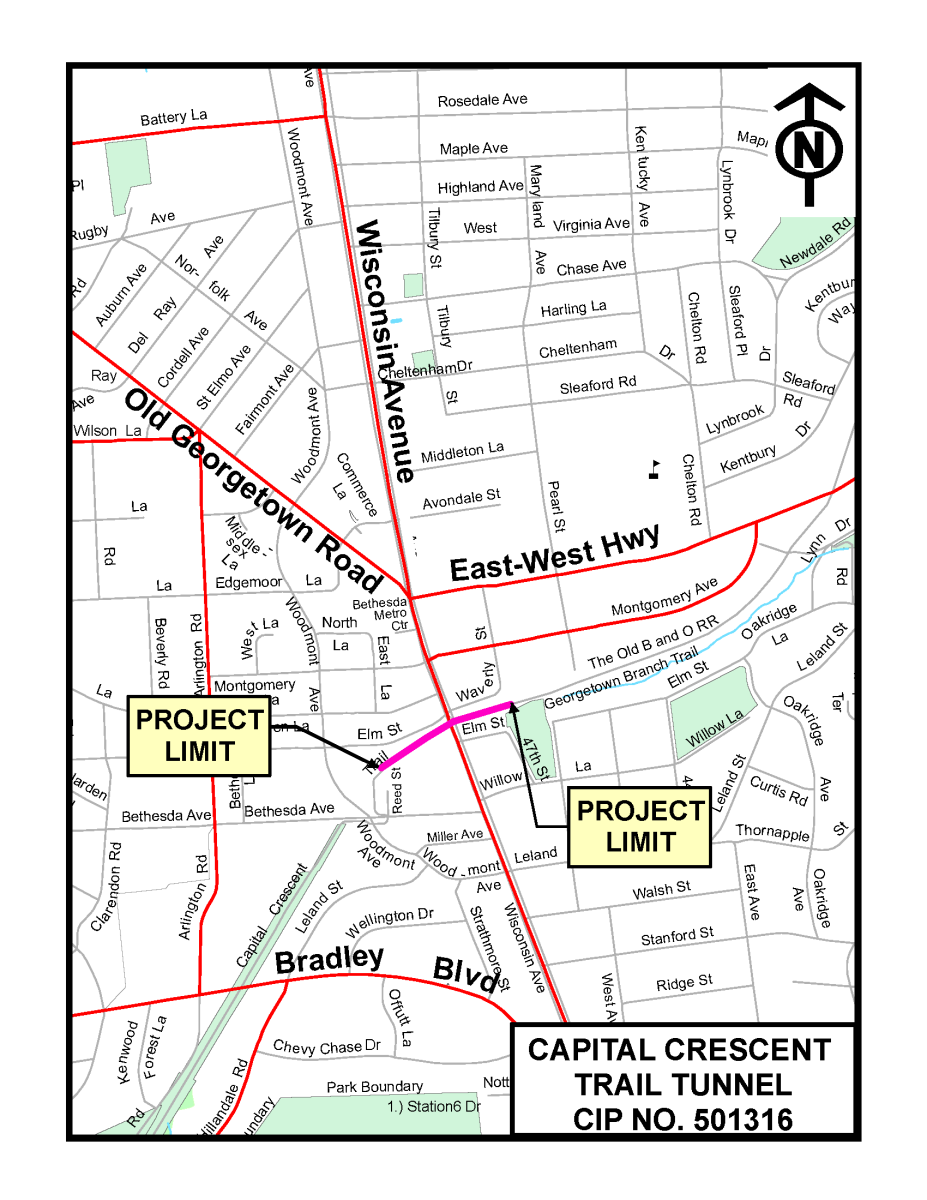 The surface trail is still planned for construction and will extend the existing CCT. It will run between Woodmont Avenue and Wisconsin Avenue. When finished, the CCT will offer a route from Silver Spring to Georgetown with no interruptions, according to WTOP.
The Purple Line is expected to begin operation in Montgomery County in mid-2023. 
The Montgomery County Department of Transportation (MCDOT) held a meeting at Bethesda-Chevy Chase High School on Jan. 29 to discuss the proposed Capital Crescent Trail. 
At the meeting, Division Chief of Transportation Engineering for MCDOT Tim Cupples said the county should get a new cost analysis in March, and the construction company involved with the trail can offer ways to reduce costs on the project, according to the Bethesda Beat. So, the tunnel still has a chance at funding.
But, Cupples said only a few million dollars would probably be saved, which isn't significant on a $50 million project.