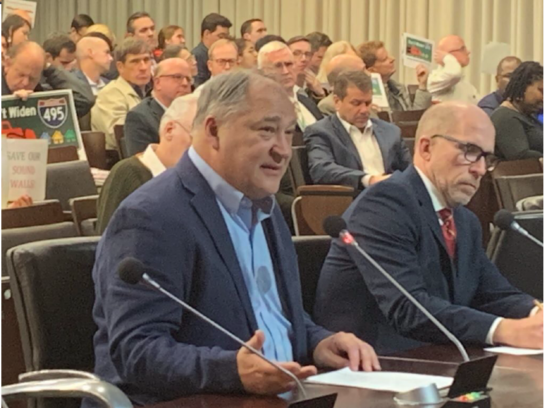 Montgomery County Executive Marc Elrich made another pitch Monday night for the Corridor Cities Transitway, a bus link that would connect Clarksburg with the Shady Grove Metro Station.
But state Transportation Secretary Pete Rahn said the state lacked the funding to handle the project, which could cost as much as $400 million.
"We don't have the resources to continue our investments in much and certainly we have to be looking at all modes of transportation," Rahn told Elrich.
The exchange took place during a hearing on the Maryland Consolidated Transportation Program, a six-year plan for major transportation projects around the state. It took place at the Council Office Building in Rockville.
The county and state have been planning the CCT for years, but this year, Gov. Larry Hogan removed it from the transportation program.
County officials have been urging Hogan to keep the CCT on the books, if only to make it easier for the county to secure federal funds for the project.
Several projects, including Science City in Gaithersburg, have proceeded because planners believed the CCT would help relieve the congestion burden in the upcounty.