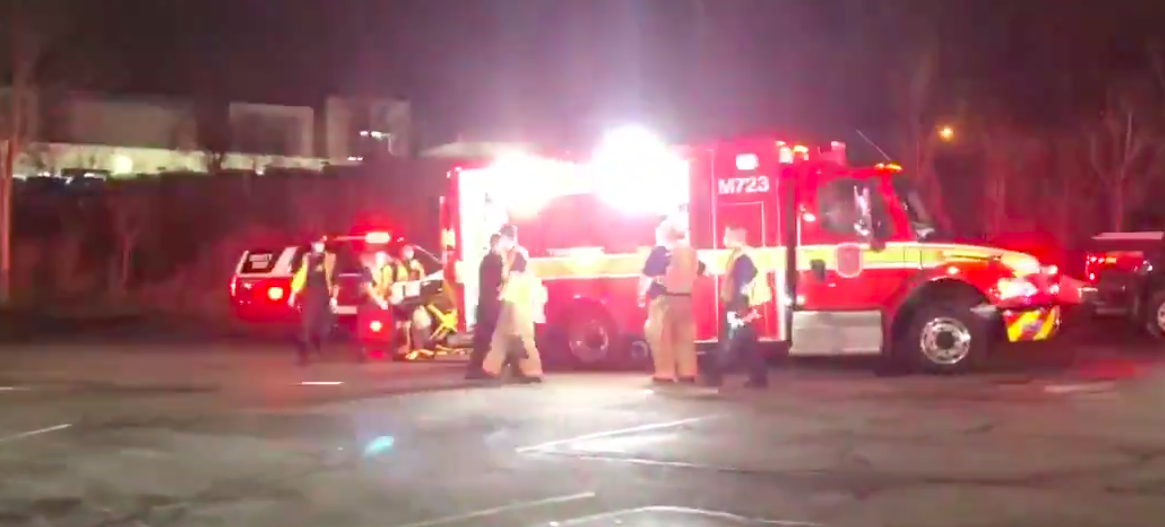 Emergency Crews Respond to Injured Person on Railroad Tracks at Nicholson Lane Overpass
Montgomery County Fire and Rescue emergency crews responded to an injured person on railroad tracks between Kensington and Rockville on Thursday night around 10:00 p.m.
MCFRS Spokesperson Pete Piringer said it appears that the person either fell or jumped off the Nicholson Lane overpass onto the tracks. A pedestrian on the overpass heard moans and shouts from the injured person and called 911. Piringer says the person, described as a young adult, was transported to a local hospital with non-life-threatening injuries.
The tweet below shows emergency crews and police on the scene.
CSX Tracks IAO Nicholson La overpass, Injured Person from a fall patient jumped/fell off the Nicholson Lane overpass onto RR tracks. Pedestrian on overpass heard moans/shouts & called 911, @mcfrs PE723, AT723, M723, BC702, C705D, PE720, EMS703, PT716 OS Extraction at Wyaconda Rd https://t.co/jmrbiVWdxA pic.twitter.com/nfZQNttDua

— Pete Piringer (@mcfrsPIO) March 26, 2021
Authorities say the incident caused railroad traffic to stop in both directions temporarily; however, it is back open again. No further details about the injured person have been released yet.
Update – CSX railroad traffic Rockville @MontgomeryCoMD is open/running between Kensington and Rockville @mcfrs & PD are clear of RR tracks – patient was evaluated & extracted (via Reeves Basket) @MCFRS_EMIHS transported 1 young adult Pri2 trauma NLT https://t.co/vzWZ2yu0ED pic.twitter.com/YRQZ4vRwIG

— Pete Piringer (@mcfrsPIO) March 26, 2021