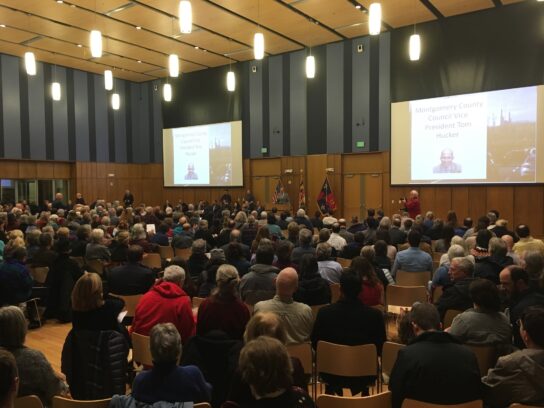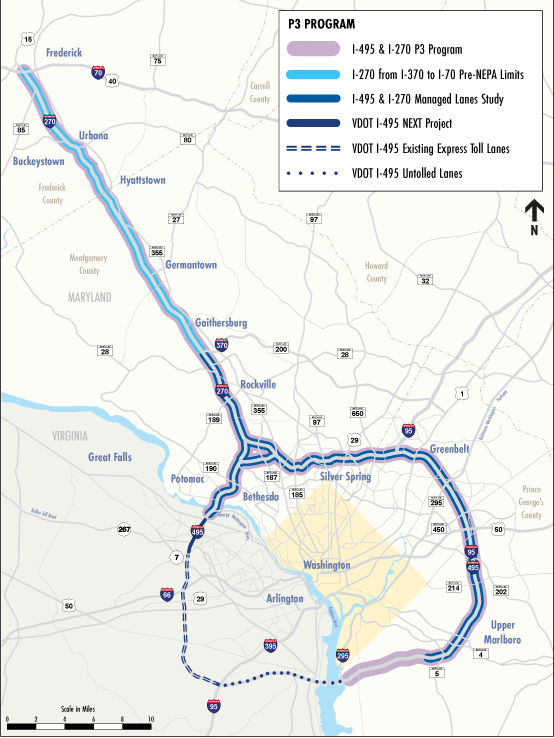 It was a packed house during an emergency rally at the Silver Spring Civic Building on Monday evening regarding the Maryland Department of Transportation's proposed amendments to the I-270/ I-495 widening project.
Local elected officials and residents discussed their concerns about the $11 billion project, and are demanding a seat at the table when it comes to formal requests and suggestions during the public input process.
The Maryland Department Of Transportation says widening the busy roadways will include adding new lanes to I-270 and I-495. Once completed, officials say this is expected to help reduce congestion for millions of drivers in the area.
The average daily traffic volume on I-270 ranges from more than 115,000 vehicles to 219,000 vehicles. The busy highway is congested about seven hours per day.
During the emergency rally, some local elected officials made it clear that they do not support certain components of the project and voiced their intention to protect tax payer dollars. Concerns include how the project could impact people's homes and businesses, park land, toll costs, and its ability to contribute to climate change.
Some local elected officials also urged attendees at the emergency rally to sign a petition, and encouraged residents to reach out to the Maryland Comptroller, Governor, and State Legislators.
According to MDOT, this is considered the largest highway Public Private Partnership (P-3) project in North America.
Packed house here in Silver Spring for our I-495/I-270 rally pic.twitter.com/OjZKpSynBi

— Councilmember Tom Hucker (@CmHucker) December 17, 2019
"This plan doesn't take into account the increased traffic that will affect our neighborhoods and roads like New Hampshire Ave, Colesville Rd, Georgia Ave" -Councilmember Evan Glass pic.twitter.com/Wnll4DmoI0

— Councilmember Tom Hucker (@CmHucker) December 17, 2019
Watch the full video of the emergency rally here: