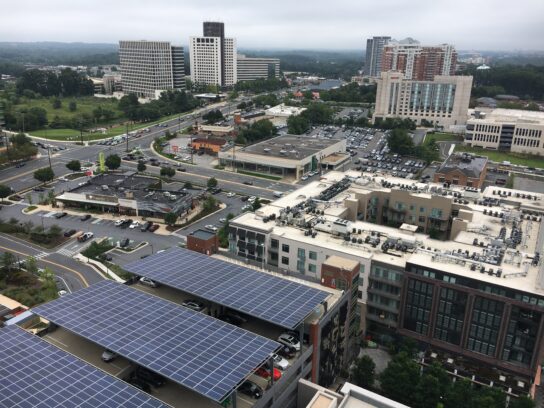 The Montgomery County Council unanimously approved an energy conservation program, a big step towards reducing 100% of the county's greenhouse gas emissions by 2035.
According to Elrich, this legislation called the Building Energy Performance Standards (BEPS), is a big step towards "realizing our Climate Action Plan goals of eliminating greenhouse gas emissions by 2035."
"Climate change is something we must address with a sense of urgency and today our County took a big step forward. I cannot think of a better way to celebrate Earth Month and Earth Week than taking action on meaningful climate change policy that will improve the quality of life for all County residents for years to come," Elrich said in a press release.
The policies would establish a "minimum energy threshold for energy performance for existing buildings, which are based on and measured against a building's demonstrated energy performance," according to the BEPS website.
Elrich's 2023 Fiscal Year plan prioritizes funding for climate change and while he is excited about this progress, Elrich knows this will be hard work.
He said he looks forward to working with building owners to educate them about the new standards so they can upgrade and retrofit their current buildings. "The County can't do this without them".
The policies are expected to go into effect no later than December 1, 2023. For more information, go to the BEPS website or write to Energy@MontgomeryCountyMD.gov.
1/3 Today @MontgomeryCoMD took a huge step forward in our efforts to reduce 100% of our greenhouse gas emissions by 2035. A unanimous vote by the @MoCoCouncilMD established the Building Energy Performance Standards that I proposed as part of our game-changing Climate Action Plan.

— County Exec Marc Elrich (@MontCoExec) April 19, 2022