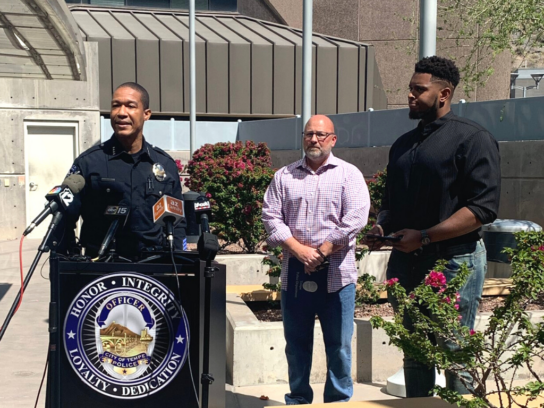 New England Patriots' offensive lineman and Bullis School alumnus Justin Herron is being recognized for his heroic actions last week when he helped save a 71-year-old retired schoolteacher from being sexually assaulted.
Herron was walking through a park in Tempe, Arizona when he heard a woman's voice screaming for help. Along with the help of Murry Rogers, another bystander, Herron acted immediately and was able to remove the attacker from the woman.
"I just took off running and ran towards the perpetrator and the victim, and I was able to get there in time," Herron said in his interview with CNN.
Herron was born in Silver Spring and attended Bullis School (Class of 2014) in Potomac where he played football, baseball and basketball and played trumpet in the school's jazz band.
"I knew this was going to get very dangerous and very ugly… very quickly," NFL player Justin Herron, credited with saving a retired schoolteacher from an attempted sexual assault, recounts the incident.

Herron says he will always be there as a support for the woman he saved. pic.twitter.com/LRNjhgOlY0

— New Day (@NewDay) March 29, 2021