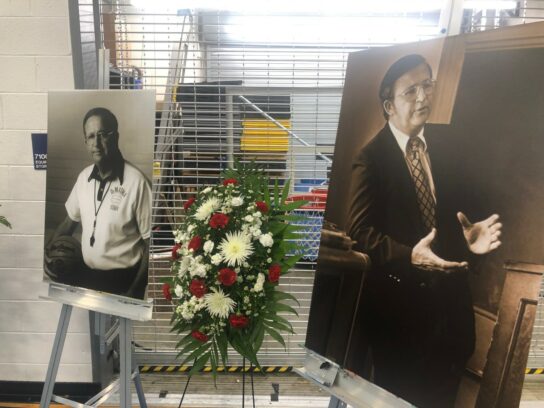 This was not the first time Morgan Wootten filled up a gym.
The appropriately named Morgan and Kathy Wootten Gymnasium at DeMatha High School was packed with family members, friends and former coaches and players mentored by the legendary coach who died last week at the age of 88.
The tone of the funeral mass was sad and respectful of course but also celebratory for all the joy and accomplishments that Wootten had brought upon the private Hyattsville school over the decades.