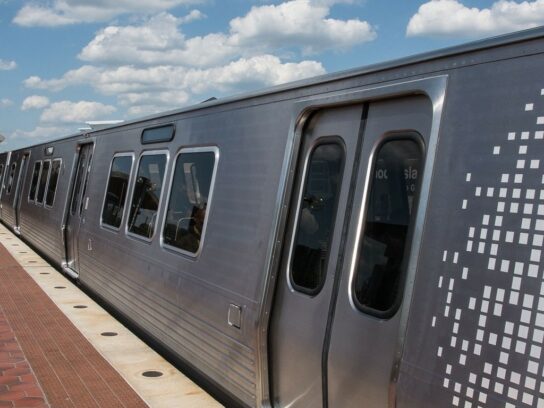 Eduardo Valdivia, a supervising specialist FBI agent, was released on his own recognizance Tuesday in connection with a shooting on the Red Line Dec. 15 which left a passenger hospitalized with gunshot wounds.
Valdivia, 37, of Gaithersburg, is charged with attempted second degree murder, first degree assault, use of a firearm during a felony and reckless endangerment. During his hearing Tuesday, he was ordered to have no contact with his victim, Steven Slaughter, and to surrender any firearms he possesses within 24 hours. He also surrendered his passport, according to records with the Montgomery County Circuit Court.
According to the Metro Transit Police at the time of the shooting, an FBI agent fired his weapon several times following a verbal exchange with a passenger. Metro police based its information after reviewing video camera footage from the 7000-series train.
According to the transit police, Slaughter approached Valdivia as the train approached Medical Center Station. The two men had a verbal exchange after which Valdivia fired multiple shots. Both men exited the train at Medical Center at about 6:41 p.m. Another passenger called 911 and used the emergency call button to alert the station.
A few minutes later, Slaughter was located on the train platform and requested medical help. Montgomery County Police, the NIH division of police, Metro Transit Police, the FBI and paramedics responded to the scene. Slaughter was transported to the hospital, where he first was listed in stable condition.
Valdivia is expected to appear in court on June 11 for a scheduling hearing.